Flamenco Criollo: Enthralling flamenco melting pot
FBN brings the international flamenco avant-garde and the best musical cross-pollinations to the Netherlands - for this eight edition in the form of a unique new creation: Flamenco Criollo. In collaboration with November Music we proudly present this mixture of flamenco and Afro-Cuban rhythms in seven Dutch and Belgian cities. Watch the video and showdates below!

Composer and pianist Aruán Ortíz will take us on an adventurous journey from the Maghreb via Andalusia to Cuba, where the musical soul of the African enslaved became part of the melting pot which is flamenco. A journey in search of the roots of flamenco with the Flamenco Criollo Ensemble which Ortíz put together especially for this creation.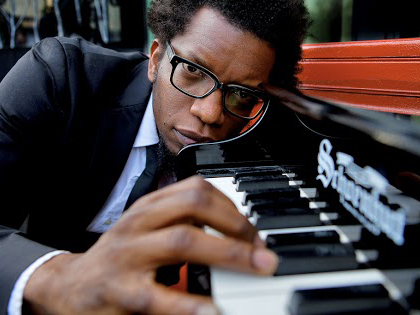 World première on the 12th of November at the November Music festival, our partner in crime.
Playlist
12 november 2021 | 20:30 | Verkadefabriek | TICKETS
13 november 2021 | 20:30 | Musis & Stadstheater Arnhem | TICKETS
14 november 2021 | 20:15 | Muziekgebouw Amsterdam | TICKETS
16 november 2021 | 20:15 | Flagey Brussel | TICKETS
17 november 2021 | 20:00 | De Roma Antwerpen | TICKETS
18 november 2021 | 20:00 | De Bijloke Gent | TICKETS
19 november 2021 | 20:15 | Muziekgebouw Eindhoven | TICKETS