Carmen Linares & Nederlands blazers ensemble
Historias de viento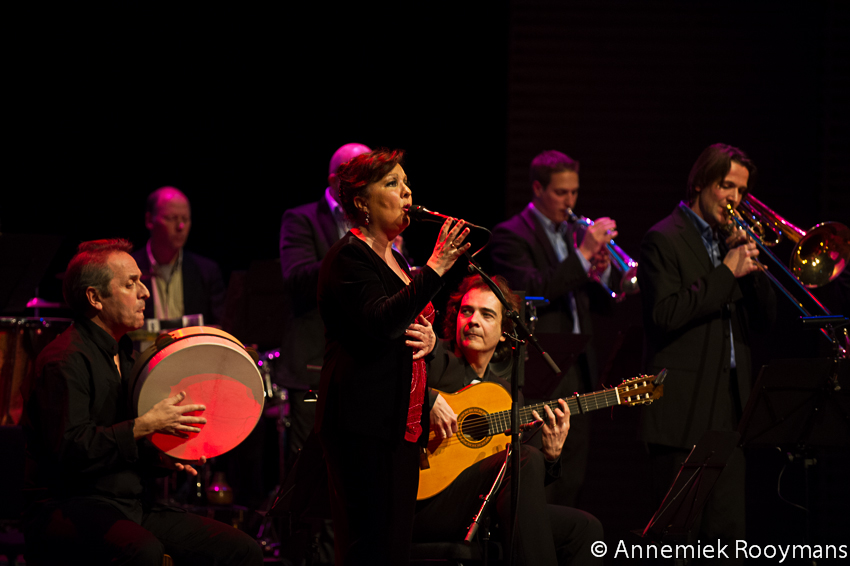 The Nederlands Wind Ensemble likes to play programmes with passionate songs like fado, Corsican close harmony, or Icelandic, Neapolitan or Kurdish folk songs.
Voor de Flamenco Biënnale maakt het NBE een vlammend programma rondom een van de grootste flamencozangeressen van deze tijd: Carmen Linares.
In Historias de Viento, Verhalen van de Wind, maken het Nederlands Blazers Ensemble met Carmen Linares, artist in residence van deze Vierde Biënnale, een poëtische reis door het Andalusische en Catalaanse landschap. Daarbij laten zij zich ondermeer leiden door de verzengende poëzie van Federico Garcia Lorca en de introverte klankgedichten van de Catalaanse componist Federico Mompou. Waar de ene Federico zijn ziel lijkt uit te schreeuwen, brengt de andere Federico een ode aan de stilte. Een bewogen concertprogramma over stormachtige gemoedstoestanden en windstille momenten, vol woordloze verwondering.