Arcángel & Fahmi Alqhai
Flamenco goes baroque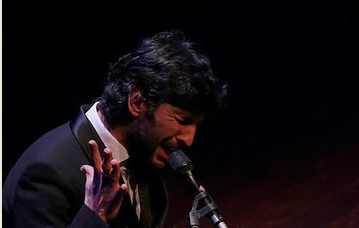 Europe and America, folk music and classical music meet in this special project by Fahmi Alqhai, leader of the early music ensemble Accademia del Piacere and one of the best young players of the viola da gamba (precursor of the cello) and flamenco star Arcángel.
They explore the musical pendulum movements – idas y vueltas – that took place between Spain and their former colonies. From the port cities of Cádiz, Seville and Málaga the merchant ships once sailed to 'Las Américas' (ida). On their return (vuelta) they took not only colonial goods with them, but also songs and dances. The overseas rhythms, in which Africa resounds through the imported slaves, mixed on Andalusian soil with Moorish, Arab elements and the heritage of the itinerant gypsies, in a sparkling melting pot into what we know today as 'flamenco'.
The young bailaora Patricia Guerrero, who has just won an award at the Seville Biennale, enriches this musical va-et-vient with flamenco dances in which South America can be tasted. Anyone who thinks that crossover music is a typical phenomenon of our time will be thoroughly washed with this concert.
Flamenco Goes Baroque & Patricia Guerrero
Flamenco Goes Baroque & Patricia Guerrero 2