Ana Morales
Dance workshop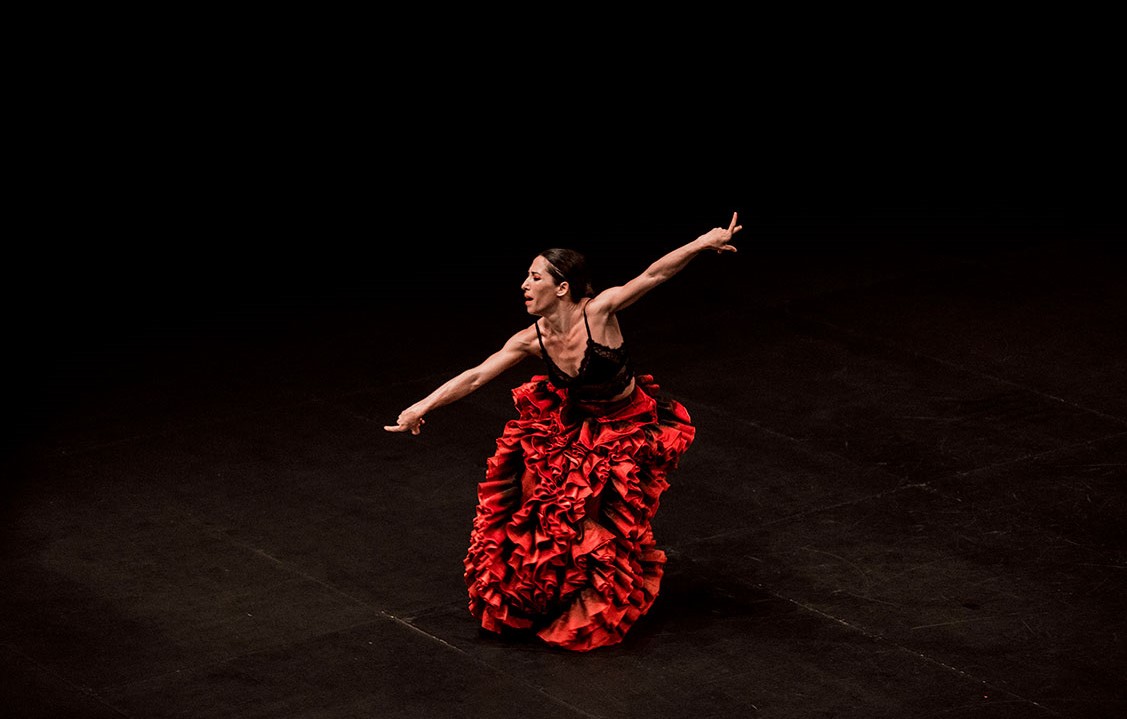 Ana Morales - op 19 en 20 november te zien met haar voorstelling En La Cuerda Floja (zie onderaan deze pagina bij 'Bekijk ook') - geeft deze editie i.s.m. Stichting Terremoto een dansworkshop voor de niveaus 'intermedio bajo' en 'intermedio alto' in Amsterdam. Morales geldt als een van de belangrijkste vertegenwoordigers uit de nieuwe lichting hedendaagse flamenco dansmakers. In deze intensieve driedaagse workshop ga je aan de slag met de flamencostijlen bulería en seguiriya.
Workshop flamenco dance in Amsterdam
Sunday 21, Monday 22 and Tuesday 23 November
Levels:
Intermedio bajo >3-5 jr erv | BULERÍA
Intermedio alto >5-8 jr erv | SEGUIRIYA
Dates and times:
Intermedio bajo >3-5 jr experience BULERÍA | 3x 1,25 hours of class
Sunday 21 November: 12.00-13.20h
Monday 22 & Tuesday 23 November: 19.00-20.20h
Price: € 125 / *€ 130
Intermedio alto >5-7 jr erv SEGUIRIYA | 3x 1,5 uur les
Sunday 21 November: 13.30-15.00h
Monday 22 & Tuesday 23 November: 20.30-22.00h
Price: € 130 / *€ 135
Location
The English Ballet School
Waverstraat 16, Amsterdam
Registrations through the registration form on the website of Terremoto (please use the bottom on the top right of this page)
Ana Morales
Ana Morales (Barcelona, 1982) has been praised internationally for her expressiveness, sensuality and elegance, but especially for her desire for innovation.
The former soloist of the Ballet Flamenco de Andalucía, who studied classical dancing at Barcelona Conservatory, keeps challenging herself to push her own boundaries as well as those of the art form in which she has gained international acclaim over the past few years. Morales is seen as one of the main representatives of the new crop of modern flamenco dance makers. En la Cuerda Floja | On the Tightrope is her fourth solo performance.
Read more