Rafael Estévez & Valeriano Paños
Silencios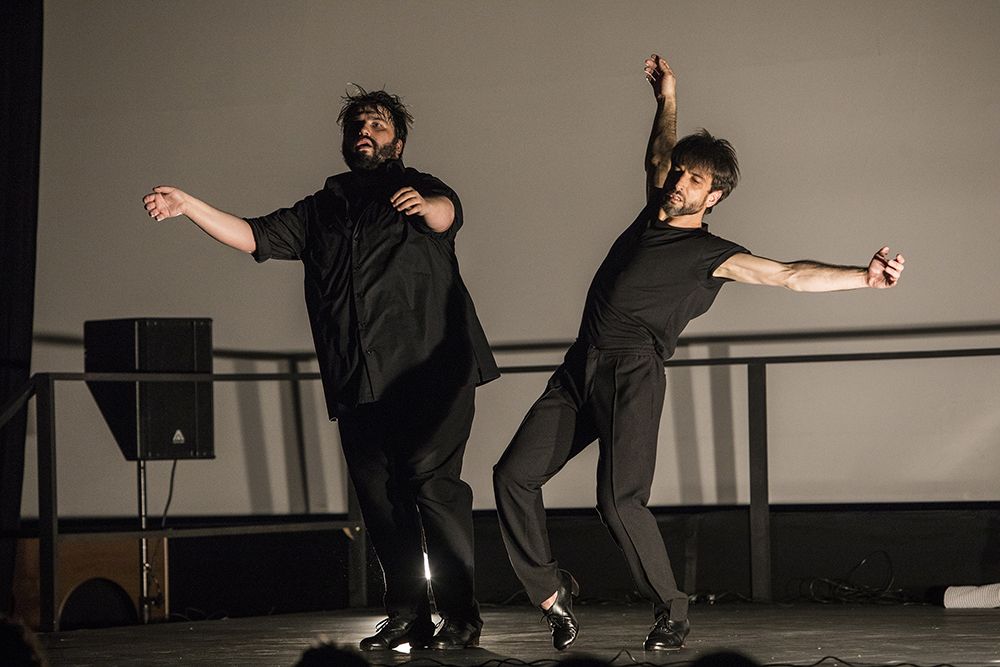 'A conversation from the rawness of the silence.' This is how the choreographer duo Rafael Estévez & Valeriano Paños [EP] characterize the duet they created, inspired by an essay from A Year from Monday by John Cage. It is also the vital answer by these two dancers and life partners to Estévez's physical resurrection from a silence caused by a (near fatal) thrombosis in his leg.
Estévez & Paños received the 2019 Spanish National Dance Award for their creations. Usually responsible for large group choreographies, in this intimate dialogue both dancers surrender to each other only. Estévez investigates 'the stinging silence of Paños' nervous system, understanding the short circuit in a body which works until it is exhausted, to achieve the ultimate beauty of a body in perfect harmony.' Paños investigates Estévez' oppressive silence; 'the silence of blood streams thickening like honey in the body, heavy with stored memories of a past which he never experienced,' but which form the foundation of his dance language. Flamenco past and present congeal in an extremely personal story from the silence of the unexpressed.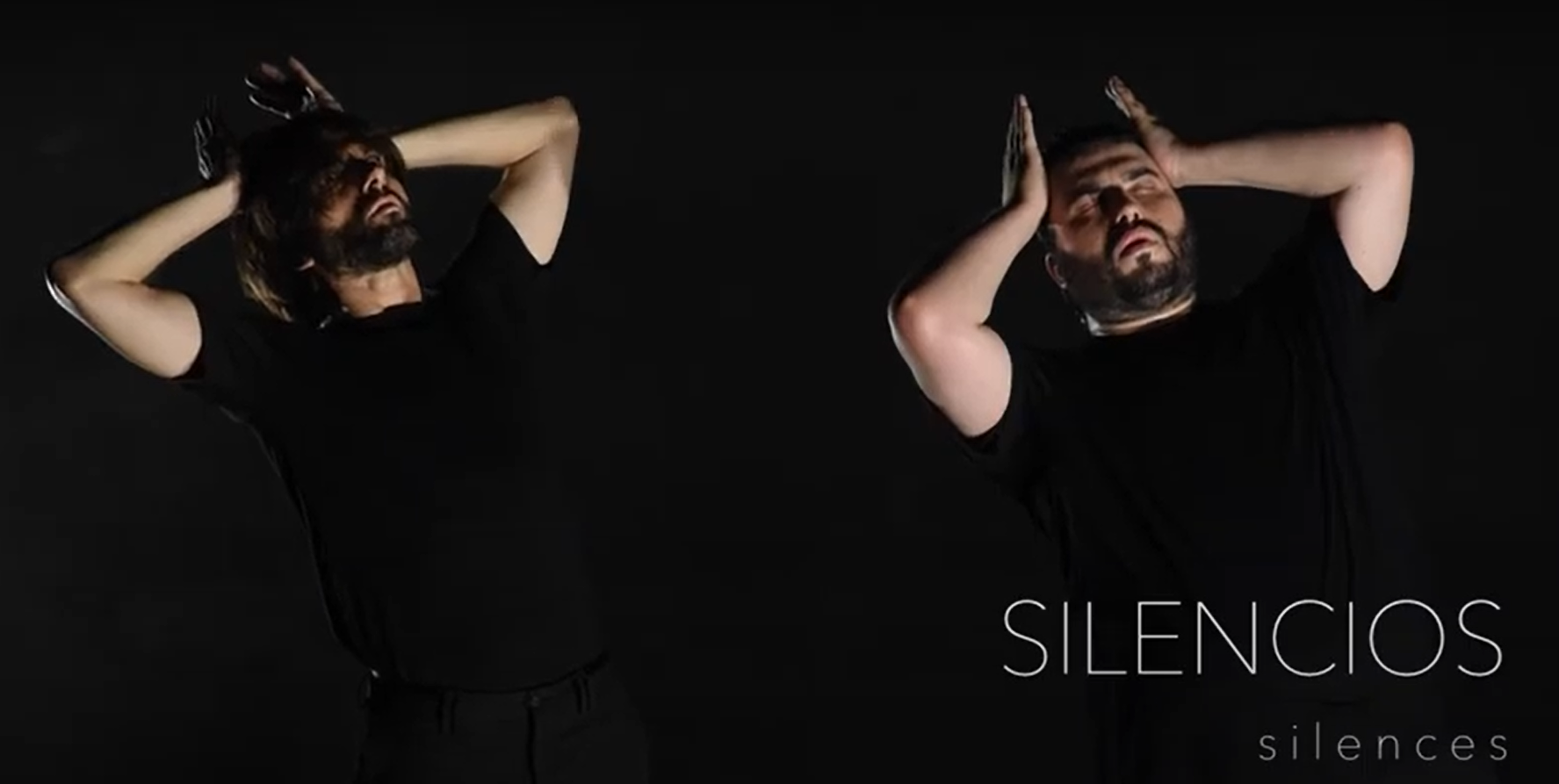 European premiere of 'Campanillero'
The opening act to [Silencios] will be the European premiere of 'Campanillero' (Bell-ringer): a short piece from the latest show by Estévez & Paños, 'La Confluencia'. This performance was inspired by lyrics from an old siguiriya by flamenco singer Antonio Chacón (Jerez de la Frontera, 1869-1929): "In the villages of Andalusia, the bell-ringers wake me up early with their ringing. Their guitars make me cry, sing. The birds fly off their branches in shock."
Juan Kruz Díaz de Garaio Esnaola
"My curiosity and fascination for [SILENCIOS], the project Rafael and Valeriano invited me to choreograph, were not so much about finding choreographic or dramaturgical translations of, or metaphors for, the definition of Silence, but above all to grasp the absence of the noises, voices, music, memories which make up this silence.
The secret, the uncertainty of the unsaid, the unexpressed, the unspoken, the unheard. (…). And about understanding, when we break the silence, how other silences accompany the noises, voices and music as in a polyphony when they resume their course."
Read more
"Silencios": Creation in Artistic Residence at the University of New Mexico, Albuquerque, USA & Creation in Berlin, Germany.
www.estevezpanoscia.com | www.auroralimburg.com
Foto: ©Beatrix Mexi Molnar