Rocío Molina
Al Fondo Riela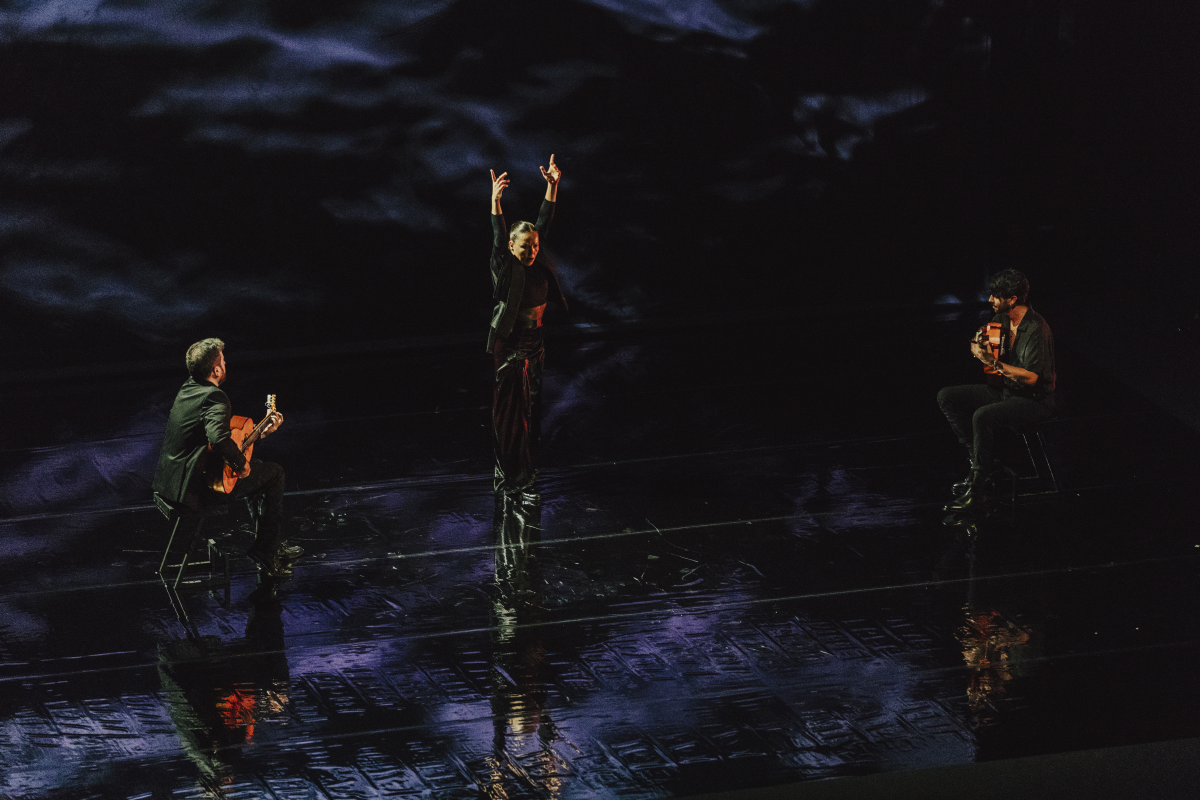 Rocío Molina mag graag dwarsliggen. In de voetsporen van flamencovernieuwer Israel Galván zet de danseres/choreografe uit Málaga (1984) eigengereid en brutaal haar lichaam en haar vrouwelijkheid in op zoek naar een nieuwe flamenco-esthetiek. Ze schendt daarbij graag de heilige huisjes van de traditie. In haar nieuwste voorstelling Al Fondo Riela [Lo Otro del Uno] beweegt ze zich in intiem verbond met haar gitaristen vlijmscherp op het snijvlak tussen traditie en experiment.
Met lak aan de flamenco-codes, met fenomenale ritmische precisie, en vol poëtische verbeeldingskracht rekt ze de grenzen van het genre radicaal en grandioos op. La Molina maakt nieuw repertoire. Met haar is een nieuwe tijdperk aangebroken in de flamencodans.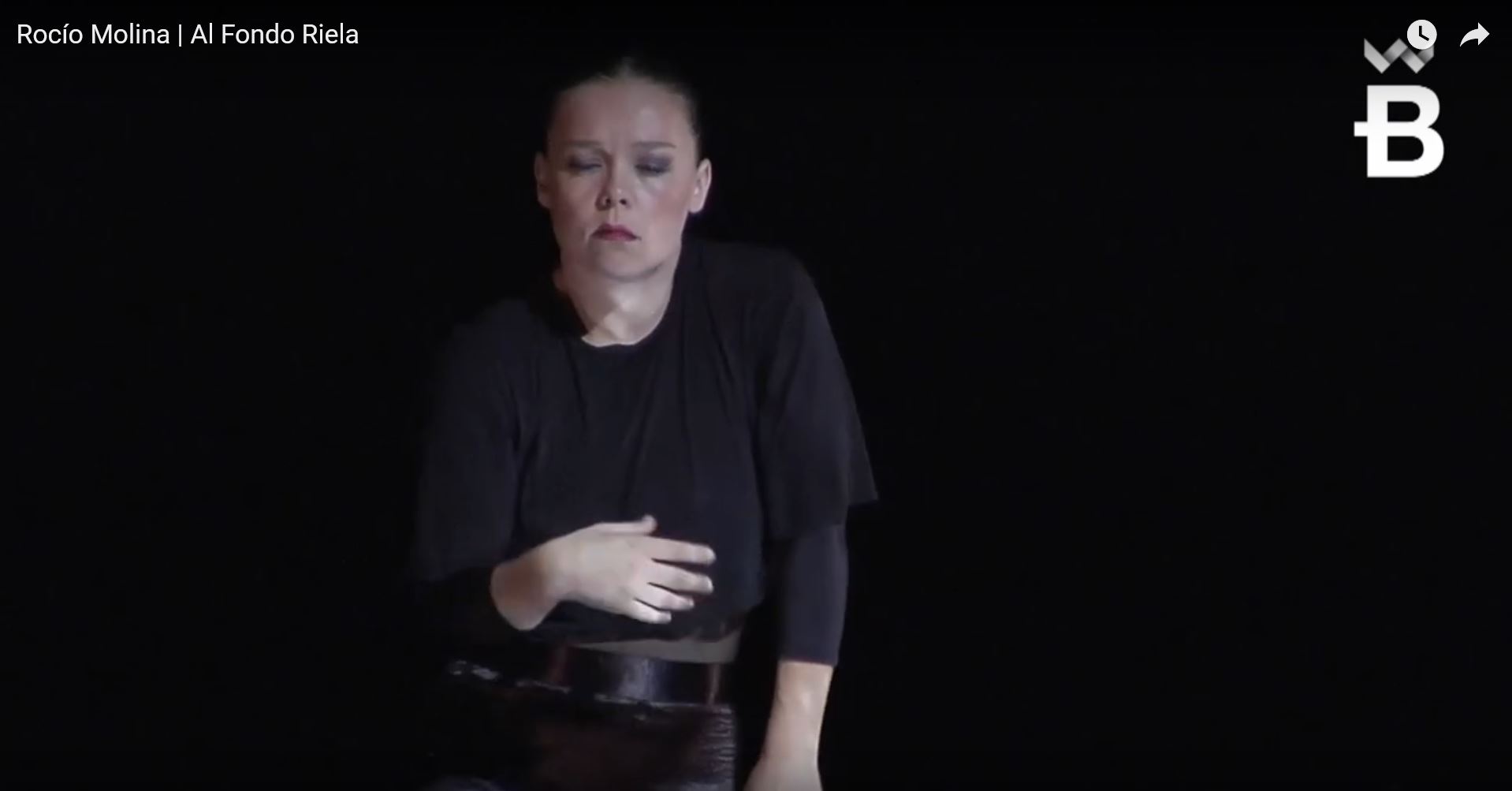 Al Fondo Riela
With Al Fondo Riela | At a Sparkling Depth, the "Madonna of modern flamenco", is back. After recently becoming a mother, she reinvents herself and wants to dance "from scratch". In this second part of a guitar trilogy, with two young ace guitarists, Eduardo Trasierra and Yerai Cortés, she explores the relationship between the flamenco and guitar bodies, the limits of her own capacities and of the genre. Down to the bone. And with incredibly physical poetry. You can leave that to La Molina.
On 8 November 2021, Rocío Molina will give a public dance master class, in front of an audience and streamed live from the OBA public library's auditorium in Amsterdam. More information: please see below.
Press
'Indomitable, passionate, tough and bold, Rocío is the Madonna of modern flamenco.' (Volkskrant 13.01.2017)
'Flamenco innovator Molina celebrates her femininity and challenges tradition - with a crowbar, but also with respect.' (Theaterkrant, 24.01.2017).
'Caída del Cielo thus became a portrait of a strong woman fearlessly setting off on different adventures. A bit like Pippi Longstocking in Flamenco-land.' (NRC 12.01.2017).
'With this work of art, Rocío Molina touches the sky, the piece marks a turning point in her career and in the art of flamenco.' (Anda Magazine, feb 2018)
'Small, stocky, but she dances like God.' (El País 2013)
Read more