a Flamenco Biënnale Intermezzo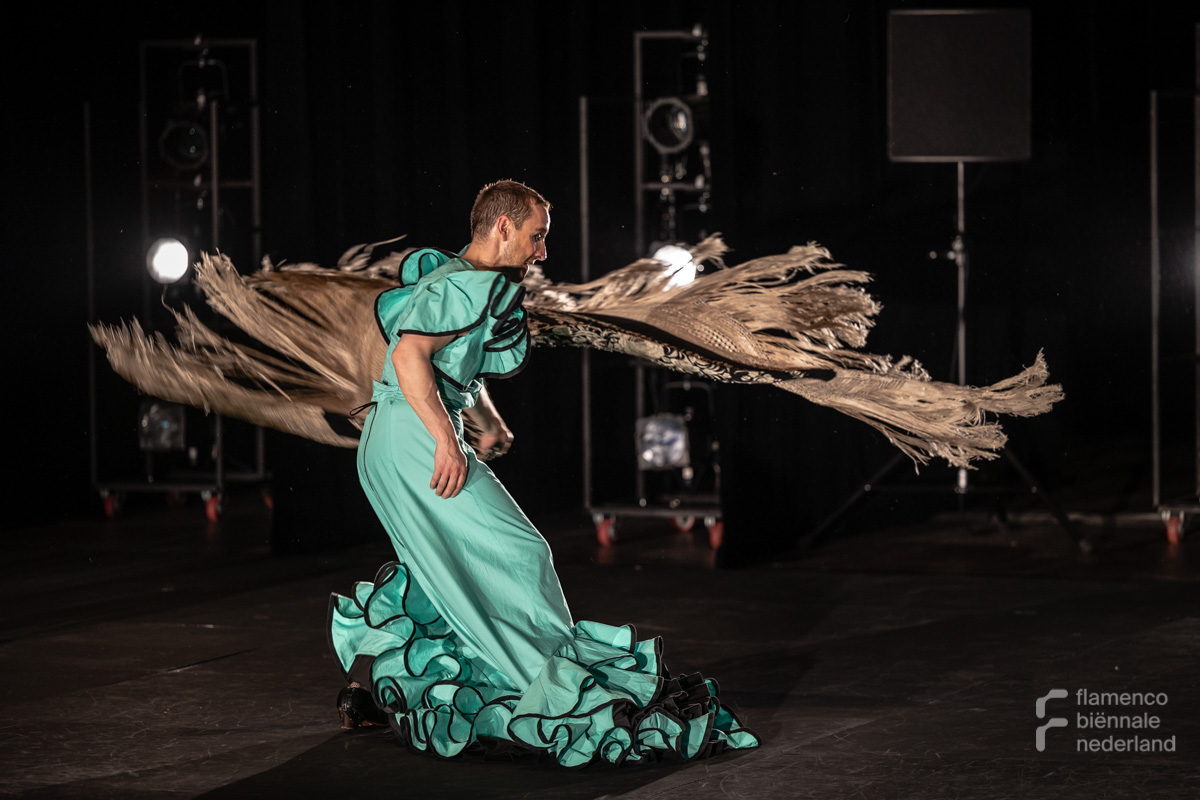 In STEFFA, flamenco star Manuel Liñán puts himself in the shoes of the Dutch (flamenco) dancer and ballet teacher Steffa Wine. Before and during the Second World War, Steffa Wine was a popular flamenco dancer and toured throughout the Netherlands and Germany with her Spaansche Dansavonden until 1944. This was not quite appreciated by everyone after the war. STEFFA is a re-enactment of her controversial performances that took place in the City Theaters during WWII.
Manuel Liñán, who has caused an international success with his provocative gender-transcending shows, depicts in this kaleidoscopic performance the turbulent life of a striking boatman's daughter from Groningen. Two divergent lives intersect imaginatively in a re-staging of a controversial performance by Steffa Wine.
Manuel Liñán dances Steffa Wine's struggle with her past and background and mirrors this with his own quest as a male dancer in the conservative world of flamenco, staged in a remarkable setting of exceptional archive material with an original soundscape with live flamenco song and guitar. What makes someone's identity, and how far do you go in your desire for fame to shape yourself in a threatening environment? Manuel Liñán uses Steffa Wine's biography to investigate the formation of human identity, based on Steffa Wine's controversial biography.
STEFFA is a co-production of VET Foundation and Flamenco Biënnale Netherlands.
Supported by the Fonds Podiumkunsten, BNG Fonds and Fonds21, Embajada de España|AECID.
Steffa Wine (1913-1991) was known throughout the Netherlands in the first half of the 20th century for her performances of Spanish and classical dances and songs. She performed in the Dutch theatres and was successful as a flamenco dancer. After the war, this was not appreciated. After her dancing career she started a ballet school in the 1950s in the new Amsterdam garden city Slotermeer, where she taught classical ballet and flamenco. The ballet school gave colour to the working-class neighbourhood and even inspired some of the students to successful professional careers.
Steffa Wine's recognition as a dancer in the 1930s and the war years is in sharp contrast to the price she had to pay. Starting out as an idealistic and sophisticated artist, from the 1950s onwards she became a dance teacher admired by her pupils but ended up as a disillusioned old lady. How does the story of an emancipated, hard-working and independent woman square with her dubious relationship with the German occupier and later her great significance for Amsterdam Slotermeer, but also her fear of migrants?
Read more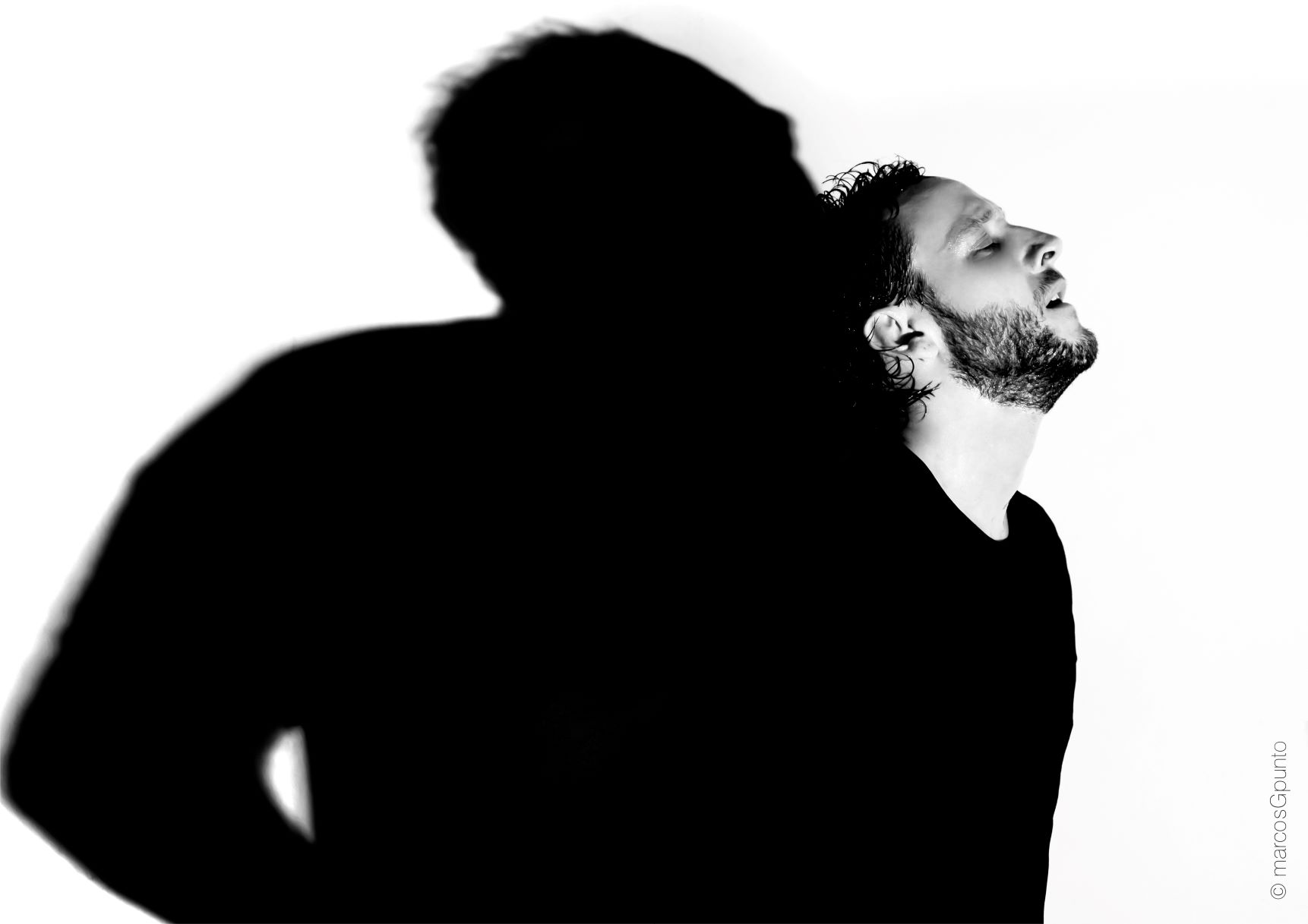 Manuel Liñán
Manuel Liñán (1980) is an internationally acclaimed star, a virtuoso, engaging flamenco dancer and choreographer. He grew up in the southern Spanish city of Granada in a socially conservative environment, where his performances as a woman were certainly not applauded. Liñán explores traditional gender roles in the flamenco world and organically reverses them in his successful shows. He is now seen as a trendsetter in new forms of flamenco dance. In 2018, Liñán received the National Dance Prize from the Spanish Ministry of Culture. In his recent worldwide acclaimed work ¡VIVA! he takes his research into gender and identity in flamenco a step further. He is the ideal dancer for this performance.
Susanne Marx
Susanne Marx took flamenco lessons with Steffa Wine before her choreography training at the Academy of Theater and Dance in Amsterdam. Fascinated by the person of Steffa Wine, she made a documentary in 1989 in which 76-year-old Steffa Wine dances one last time her traditional flamenco style of her original performance in the 1940ies in the Stadsschouwburg Amsterdam. Manuel Liñan is going to revive this performance, as it were, crawling under her skin.