Rocío Molina & Yerai Cortés
Vuelta a Uno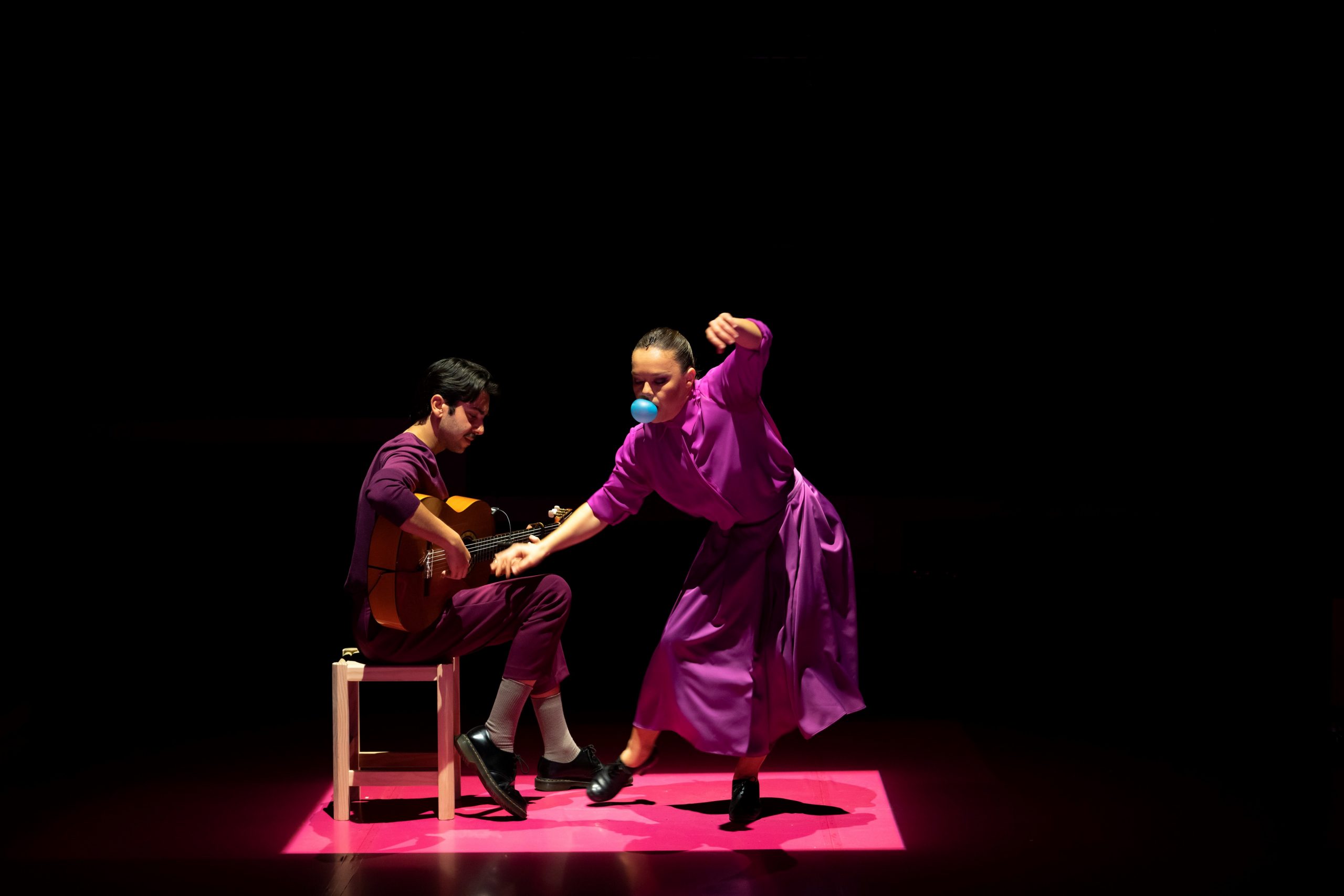 Sparkling dialogue with the flamenco guitar
Rocío Molina, the 'Madonna of contemporary flamenco', ushers in a new era in flamenco dance. Following in the footsteps of pioneers such as Israel Galván and Andrés Marín, the dancer and choreographer from Málaga (1984) stubbornly and brutally deploys her body in search of a radical new flamenco aesthetic. She playfully challenges the sacred cows of the tradition. 'La Molina' makes new flamenco repertoire.
The conventional flamenco codes are overhauled. In her 'Trilogía sobre la guitarra' (trilogy on the guitar) she explores the relationship between the dance and the guitar body with phenomenal rhythmic precision. In Vuelta a Uno – the third part of the guitar trilogy – she spectacularly stretches the boundaries of the genre with irrepressible physical poetry and strength, in sparkling dialogue with the leading young guitarist Yerai Cortés.
Vuelta a Uno – 'back to itself' or 'back to one' – is Molina's deeply personal return to her dancer's body, to 'the lost paradise of childhood', as she puts it herself. She dances to the source of her flamenco with ecstatic pleasure, to the driving strings of Cortés. Ninety uninterrupted minutes on stage culminate in a bewitching explosion of rhythms. "I wanted to listen with my body to every note of the guitar, even become a vibration, just like that of the guitar".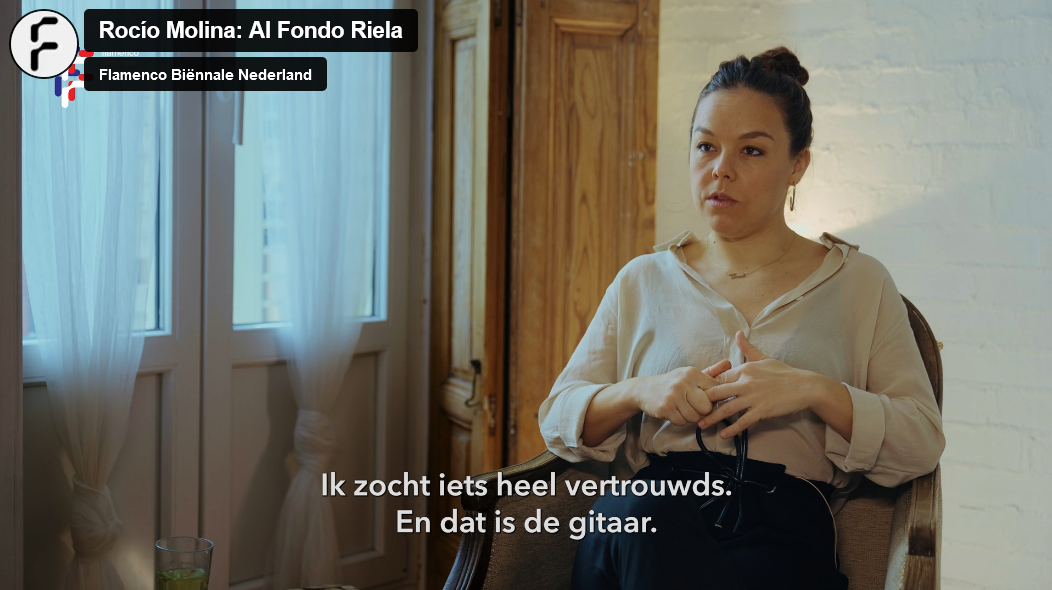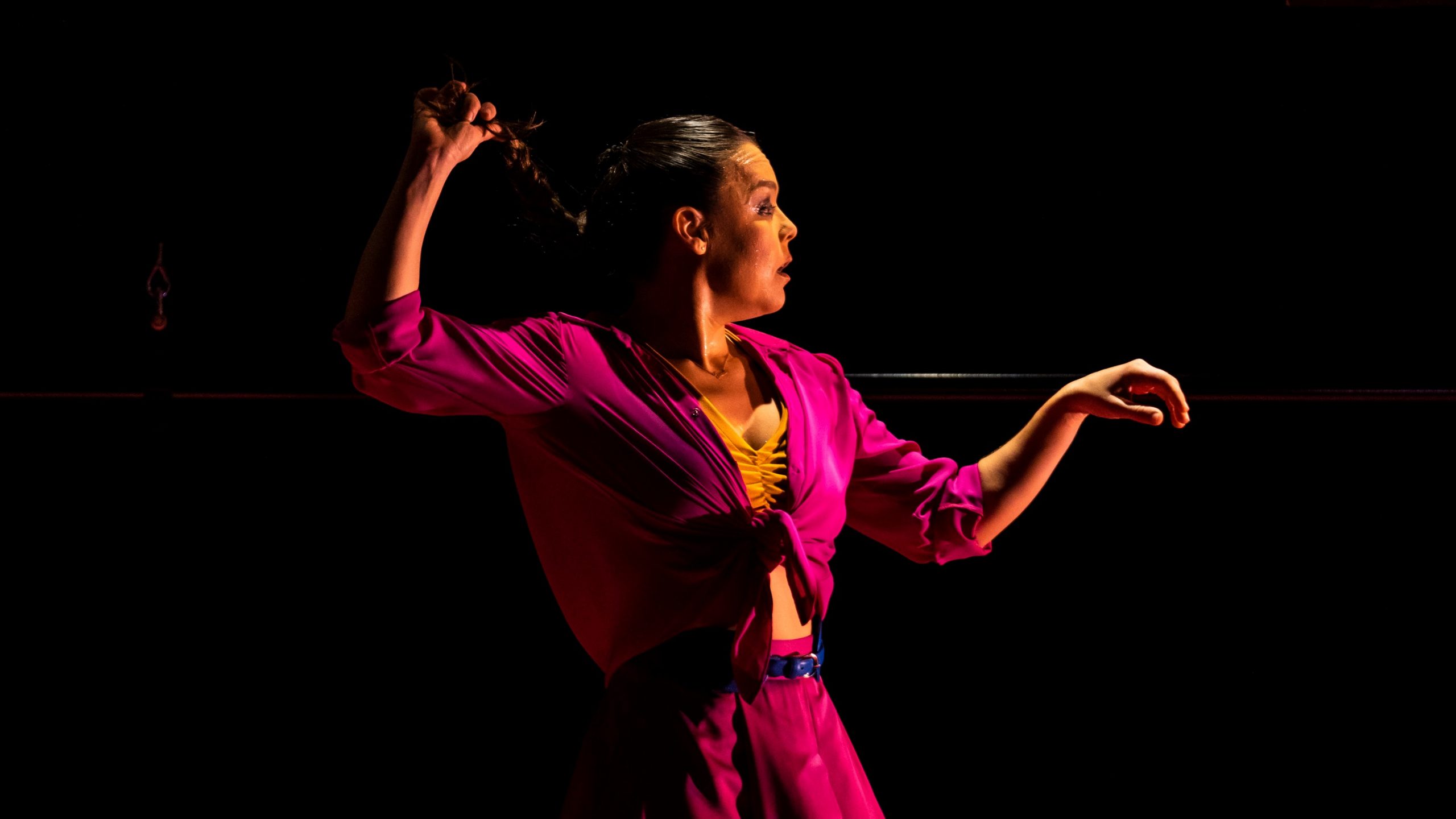 Rocío Molina (1984) started dancing at the age of three and since then has never stopped. After graduating cum laude from her programme at the Royal Conservatory of Dance in Madrid, right from the start of her stormy career she shared a stage with many greats, including dancer Israel Galván, María Pagés, Belén Maya and Merché Esmeralda. The star of the young dancer from Malaga rose like a comet both inside and outside flamenco circles, above all after Mikhail Baryshnikov literally threw himself at her feet following a performance in New York. In 2010 she received the Spanish National Dance Prize for her contribution to the renewal of flamenco art.
'Small, compact, but she dances like God.' Spanish flamenco critics are often divided, but they soon agreed on one thing: with Rocío Molina a new era has dawned in female flamenco dance. The now iconoclastic dancer/choreographer internalises the flamenco tradition in an exceptionally personal (and driven) way, with an orientation, musicality and certainty which given her age is both astonishing and moving. Every once in a while, a dancer appears with a personality, artistic will and drive that are inescapable. In an incredibly personal way, she strips the flamenco of its routines and corsets. 'As soon as she steps on stage, the scene is transformed into a garden of flamenco poetry,' the Spanish press wrote. In 2022 she was awarded the Silver Lion at the Venice Biennale.
Yerai Cortés (Alicante, 1995) had a guitar pressed into his hands by his father at a young age. And since then he hasn't let it go. Early on, he was already sharing the stage with great artists such as singers Rancapino, El Guadiana, Pitingo, saxophonist Jorge Pardo and bassist Richard Bona, who was a major source of inspiration for him. He is one of the regular accompanists of dance legend Farruquito. With the Madrilenian star singer C. Tangana he toured the major pop arenas. His breakthrough came after his collaboration with Rocío Molina in part two of her guitar trilogy, Al Fondo Riela (opening Flamenco Biennale 2021), where just like in part III Vuelta a Uno, he challenges the female pioneer of flamenco dance with his playful rhythm and delayed notes, silences brimming with music. At the Seville Biennale 2022 he was the big discovery as a solo guitarist.
'Yerai is the performance, he goes straight to the quintessence of things, without further ado.' - Rocío Molina.
Read more
Radically free, Molina combines in her works: technical virtuosity, contemporary research, and conceptual risk.
Wayne McGregor, Venice Biennial 2022
Al Fondo Riela is a passionate dialogue with the flamenco guitar.
This is not just anyone, this is Rocío Molina. After a dive into the watery depths in Al Fondo Riela, the second part of the trilogy, Molina now jumps to the light, to the origin of the species, in an epic dance, rhythmically, in total freedom.
Rocío Molina is not of this world. Crushing, funny, terribly beautiful. Silver Lion in Venice. The panther of the flamenco.