Yerai Cortés
Solo Guitarra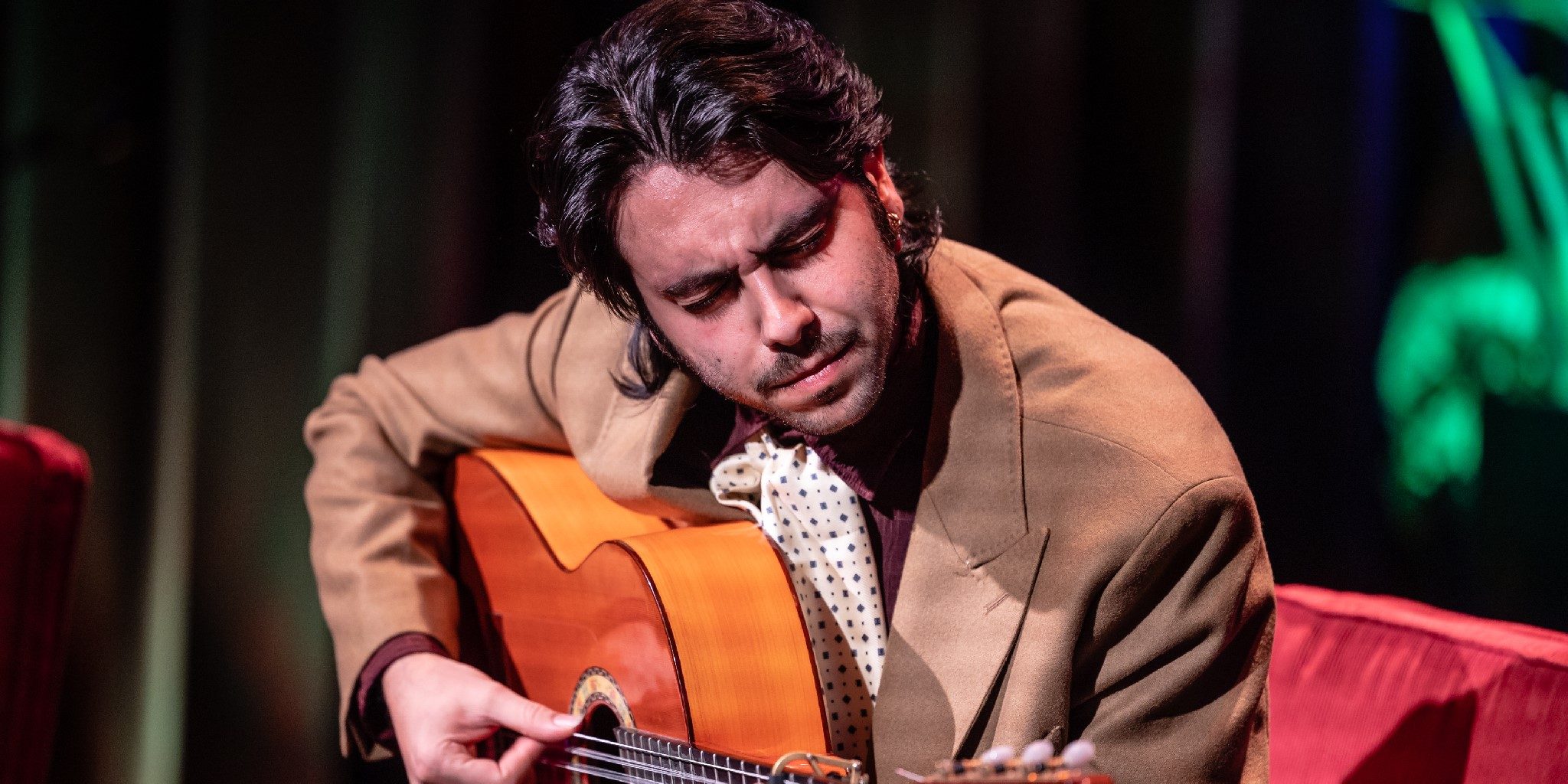 The guitar tradition revisited
Yerai Cortés (Alicante, 1995) is one of the most talented of the new generation of flamenco guitarists. His style draws on the classical 'gitano' tradition which was instilled into him at home by his father, his first teacher. At a young age, he was already sharing the stage with singers such as Rancapino, Guadiana, Pitingo, and La Tana, and for many years now has been beguiling dance legend Farruquito with his scintillating playing. Yerai Cortés also likes to explore other musical worlds. He has shared a stage with saxophonist Jorge Pardo and the Cameroonian singer/bassist Richard Bona, who was a huge source of inspiration for him. With the popular rapper and songwriter C. Tangana, he has toured pop arenas across Spain.
Cortés' breakthrough came with Rocío Molina's guitar trilogy, where he challenges the female flamenco pioneer of the 21st century with his devilish, playful rhythm and delayed notes - silences brimming with music. With his personal 'soniquete' (swing) he brings the guitar tradition, 'el toque', into the contemporary age. Yerai Cortés is preparing his first solo album, of which he will assuredly be presenting a foretaste during this Flamenco Biennial, accompanied by two female clappers.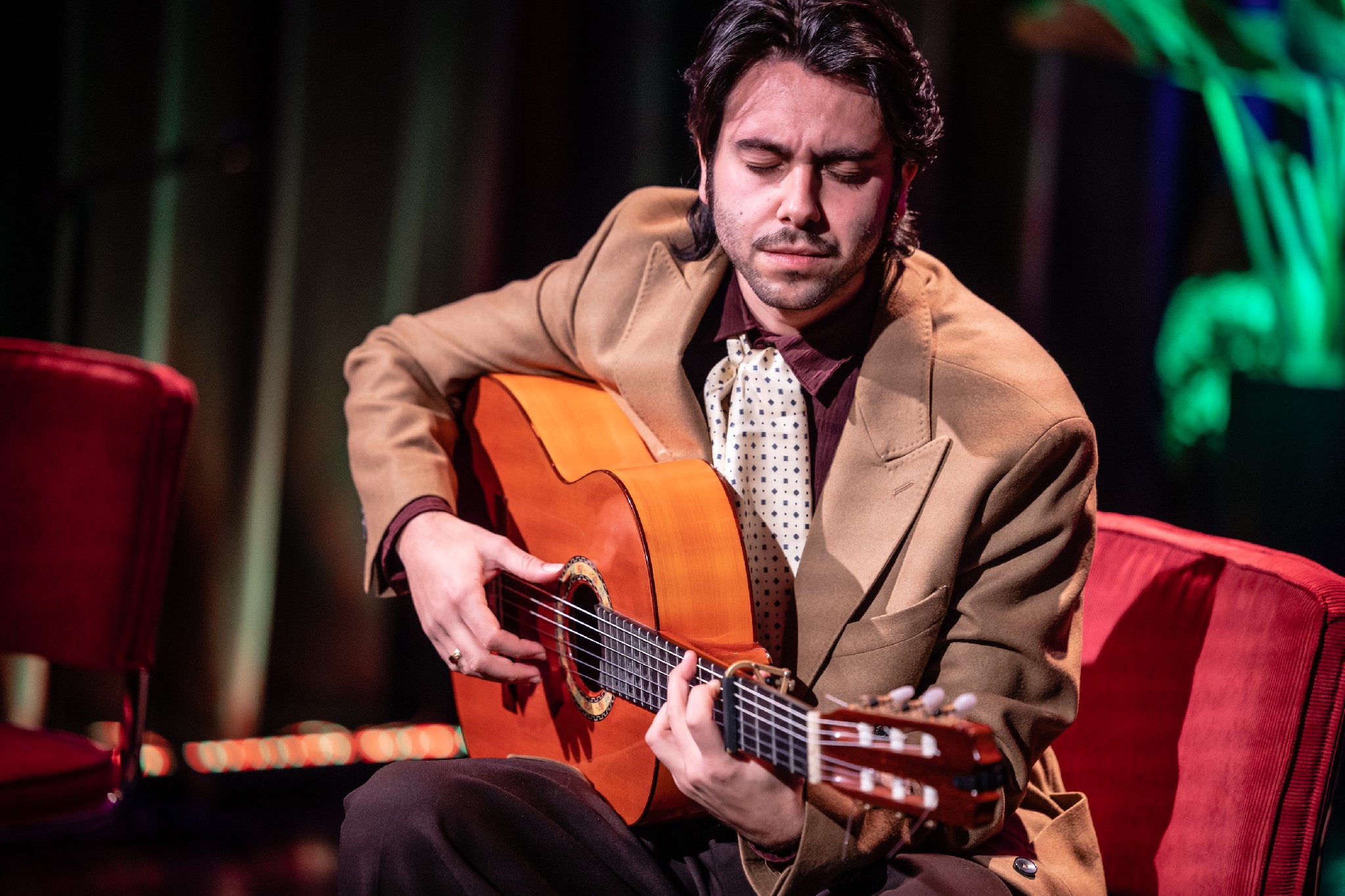 Yerai Cortés in De Balie, during IX Flamenco Biennial 2023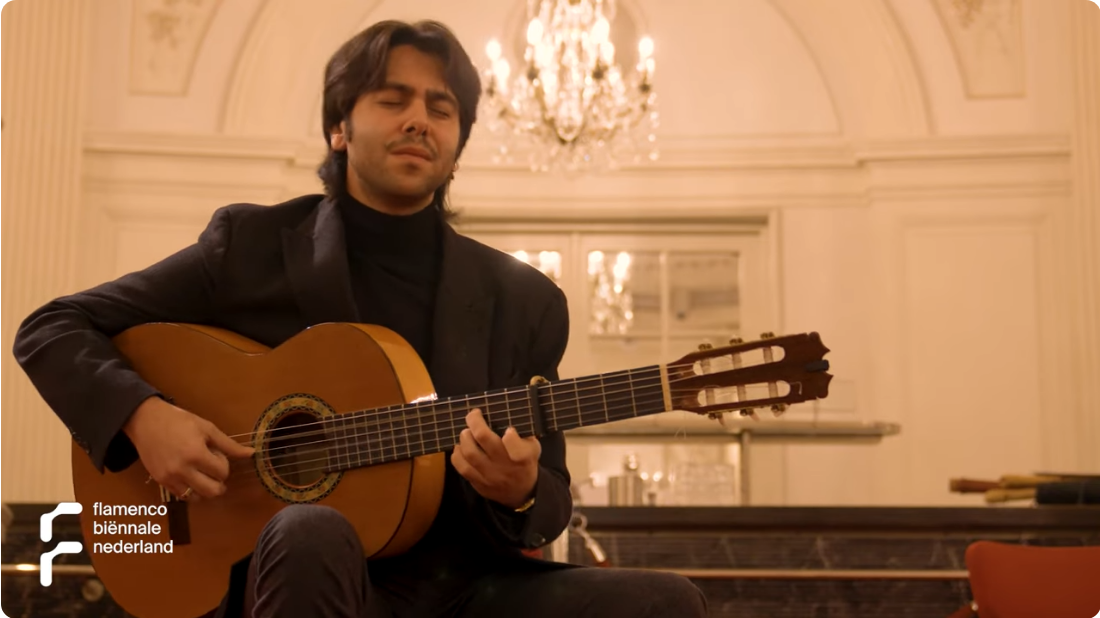 Yerai Cortés live on NPO Klassiek at the Royal Concertgebouw Amsterdam
Yerai is 'pure play'. He goes straight to the essence of things, without delay.