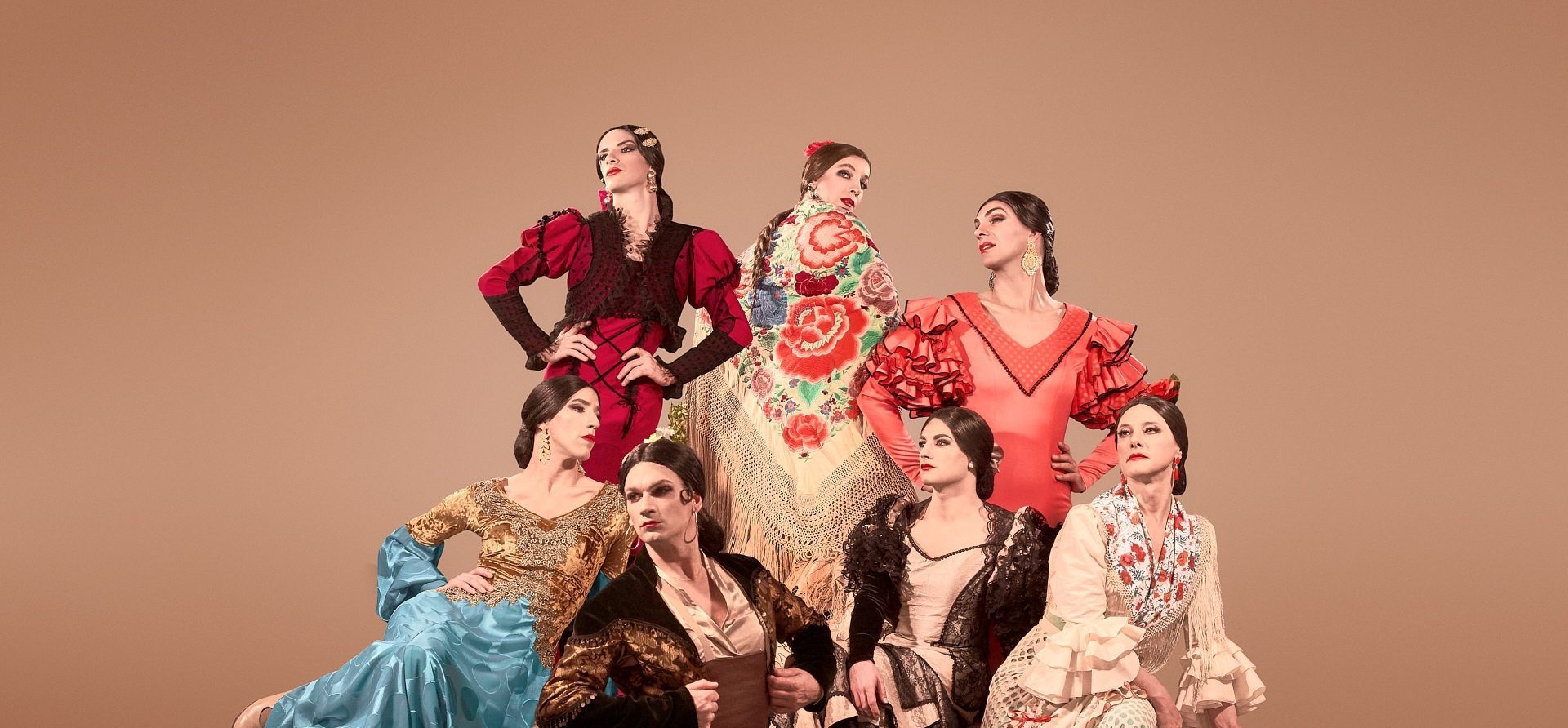 VIVA!, the latest show by the internationally acclaimed dancer and choreographer Manuel Liñán, features six strong (wo)men who merrily subvert traditional flamenco codes. Dressed in the traditional bata de cola (long skirt with a train), mantón (shawl), and peineta (comb) the dancers playfully transition between gender roles.
Never has moving between genders been so light-hearted and powerful as in this performance. A flamenco playground where the vital primal power of flamenco is celebrated with unbridled enthusiasm. ¡VIVA! is an exuberant cry for freedom of movement, an expression of the body's polyphony. A candid tale about queer identity in the flamenco world. Bursting with joie de vivre and rhythms.
18:30 workshop flamenco dance by Claudia Karapanou & Lucas Arango
18:45 introduction by Fernando López: 'Notes for a transvestite history of flamenco'
19:15 opening IX Flamenco Biënnale | Part 2 hosted by Dolly Bellefleur
After the show:
Meet the Artist hosted by Fernando López
Afterparty with DJ Onno Paloma
Dancer/choreographer Manuel Liñán (Granada, 1980) excites an international furore with his stimulating, gender-transcending shows. His father had wanted him to become a bullfighter. Liñán studied under legendary dancers such as Manolete and Mario Maya, and created choreographies for the Spanish National Ballet and the companies of Rafaela Carrasco and Teresa Nieto. He began his solo career in 2008 with Tauro, and in 2017 was awarded the prestigious Spanish National Dance Prize. That same year, he made his Dutch debut during the VI Flamenco Biennial with the performance Reversible, in which he organically reverses the traditional gender roles in the flamenco world. In 2022, together with director Susanne Marx, he made the performance STEFFA: a re-enactment of the performances of the Dutch dancer Steffa Wine. In his recent, globally acclaimed work ¡VIVA! he takes his exploration of gender and identity in flamenco one step further.
Read more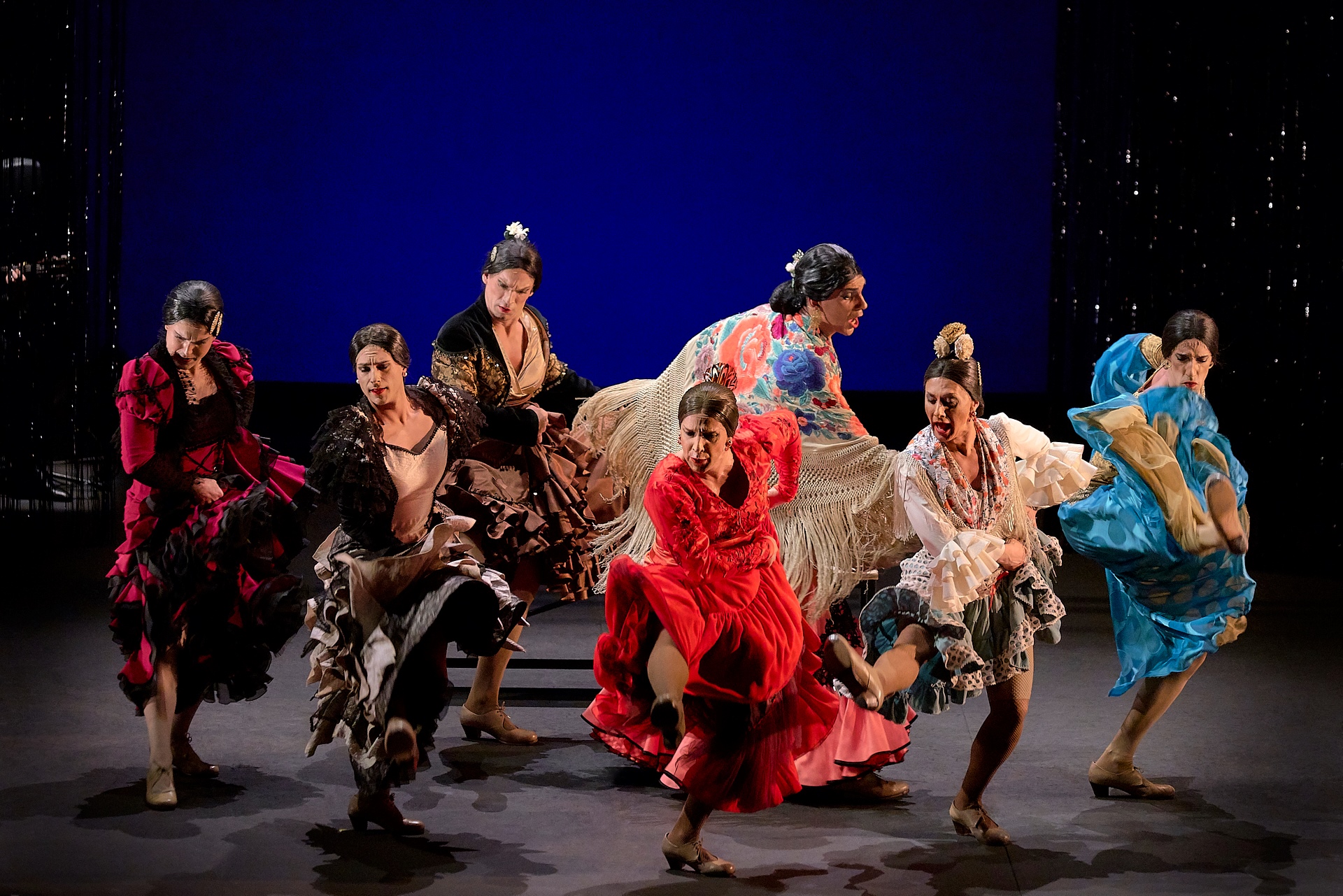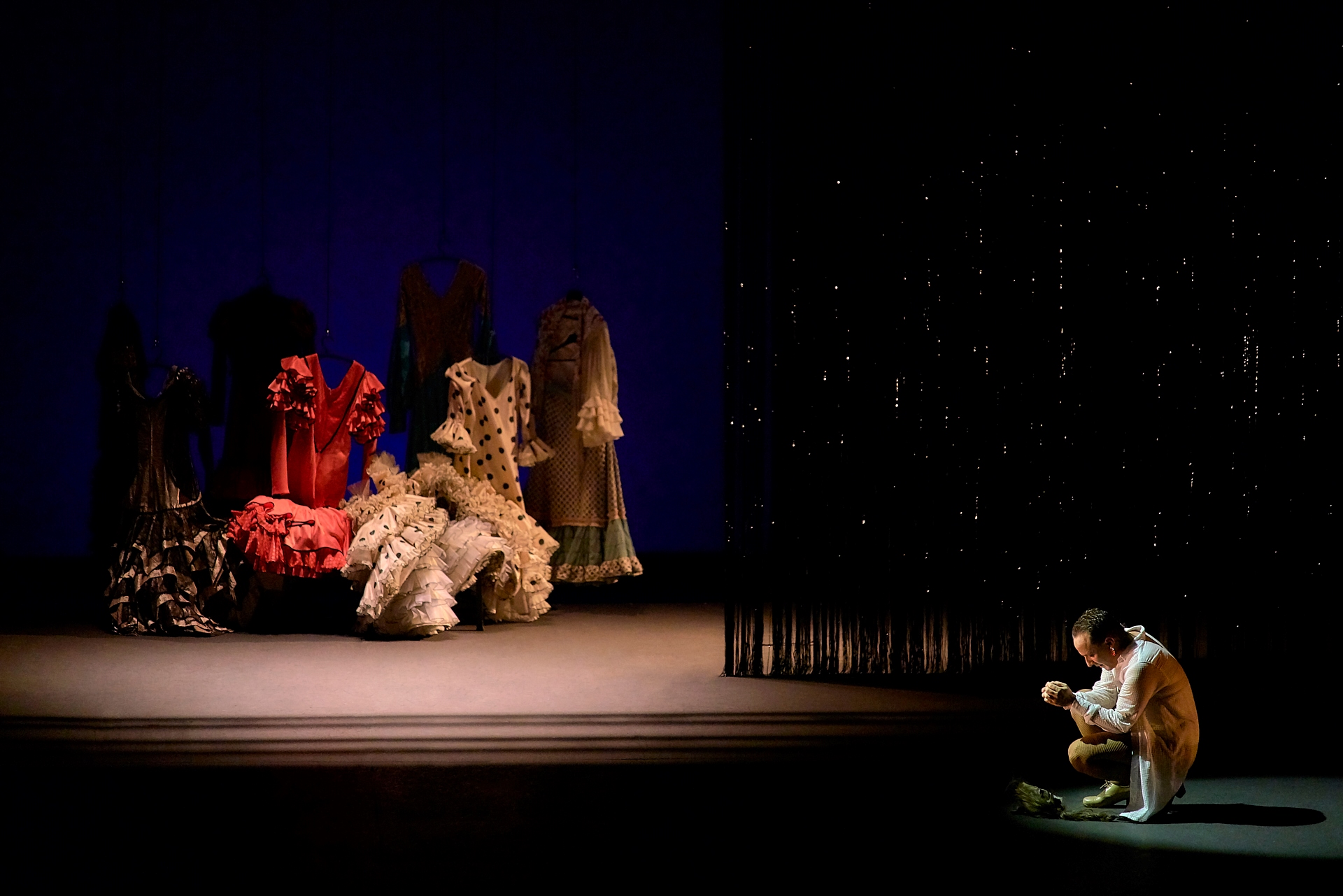 One of the best things currently happening in flamenco and Spanish dance.
A frank and joyful expression of gay identity.
A flamenco revolution by dancing in Drag.
Liñán's gift is transcendental. He awakens rhythms, images, wildest possibilities of dance, and banishes the predictabilities of sitting in a theatre watching carefully staged flamenco.
A flamenco drag queen? Flamenco phenomenon Liñán takes on the dance's traditional gender roles in Reversible. What's more, Liñán's role reversal is not camp, but playful and mildly ironic at most.