Artomático & Paula Comitre
Electroflamenco 3.0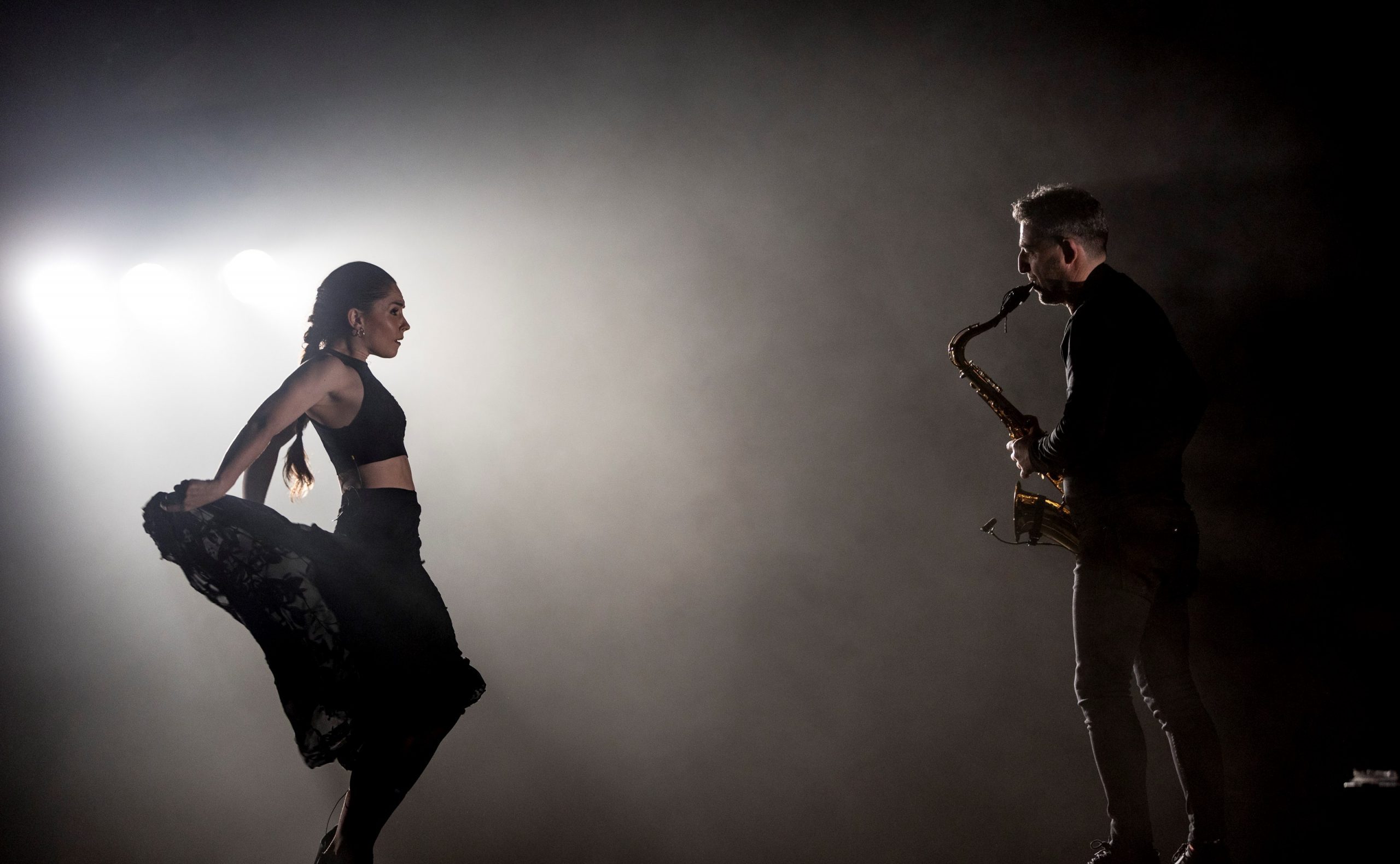 Exciting dialogue between flamenco & electronics
In 2023 electronica is blowing a fresh new breeze through the flamenco. Soundscape composer Daniel Muñoz builds unexpected bridges between electronic music and flamenco in his latest project Electroflamenco 3.0, for which he invited young, up-and-coming dance talent Paula Comitre.
The Sevillian dancer rustles and whirls with subtle, sensual movements through the rhythmic sound carpet that Muñoz creates. Seduced by the improvisations of saxophonist Juan M. Jiménez, who plays around her like a snake charmer. With samples, loopers, sequencers and drums, Muñoz creates a bewitching soundscape and challenges the two of them to improvise on his intense sound paintings. In this flamenco playground, the traditional flamenco rhythms are lovingly turned inside out. Join this fascinating musical voyage of discovery à trois!
Paula Comitre – fast rising flamenco star – danced with the companies of David Coria and Rafaela Carrasco. She was the discovery of the Jerez festival 2020 and is currently breaking through with her own work in Spain and on international stages.
The partiality for live experimentation with machines and technology in the flamenco dates back to the experiments of pioneer Vicente Escudero during the Parisian avant-garde movement at the start of the last century. But live electronics has never been such a vibrant source of inspiration for new flamenco creations as it has in recent years. The Flamenco Biennale is delighted to tap into this.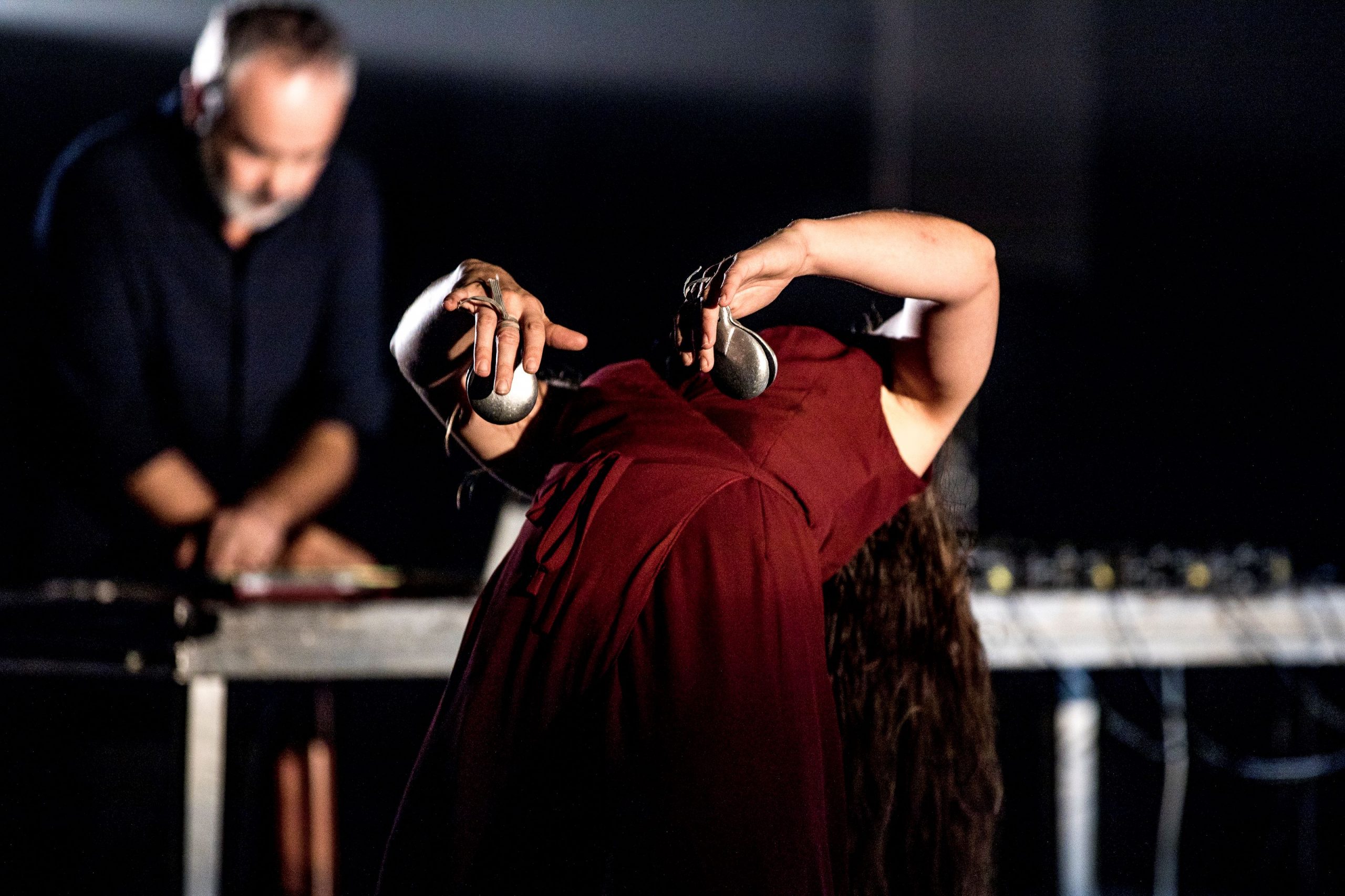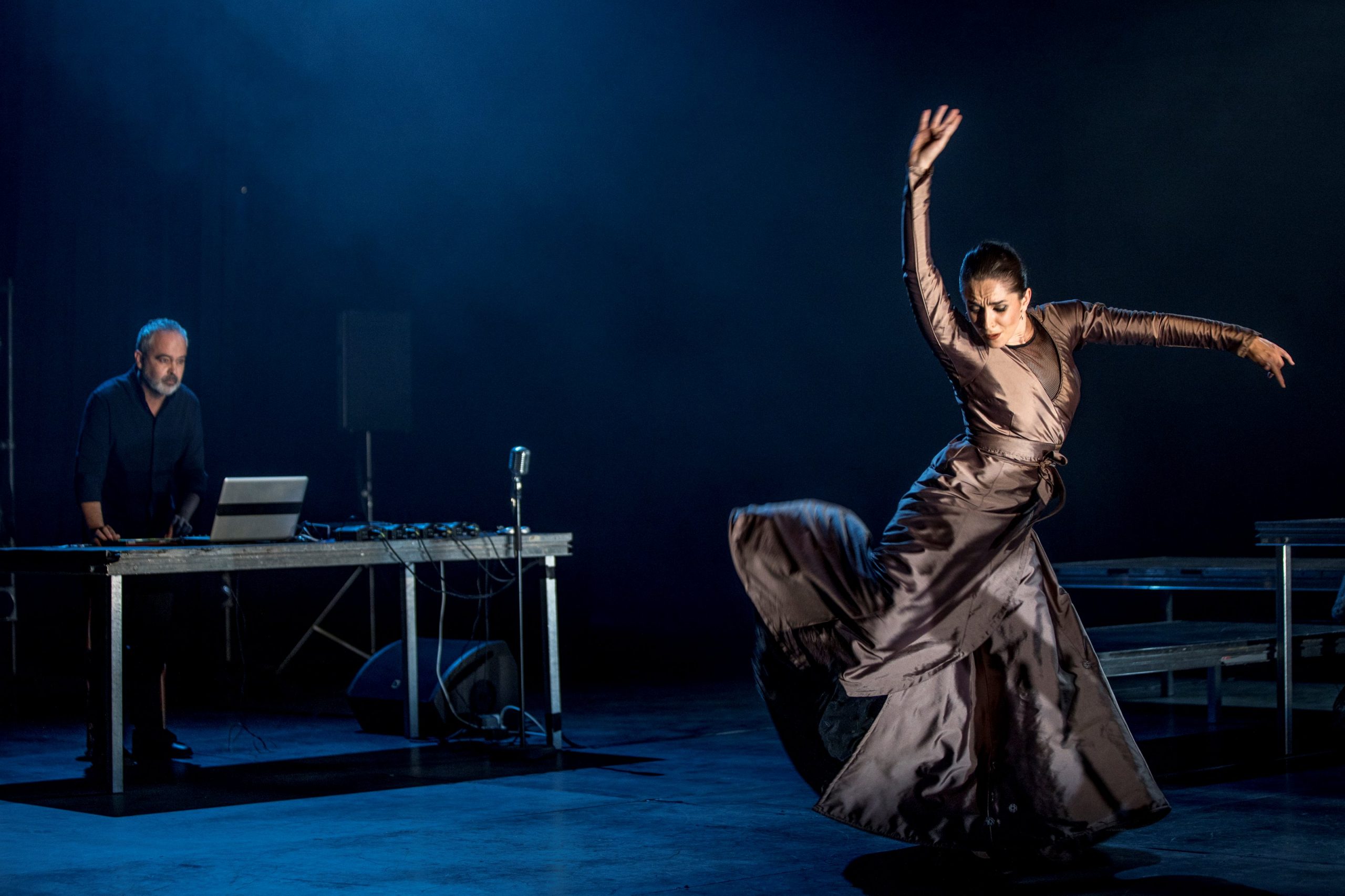 The compositions of Daniel Muñoz 'Artomático' are sound paintings. Like an abstract visual artist, he makes sound compositions and brings rhythms and sounds together in a live soundscape. He sets out his sound objects – a couplet, verse, vocals or a rhythmic foot figure – like a cubist painter on canvas.
Claude Worms, flamencoweb.fr
A sensual, dreamlike journey through the landscapes of life… with dance sensation Paula Comitre.
Susanne Zellinger, Flamenco Divino