Enric Monfort & Vanesa Aibar
La Reina del Metal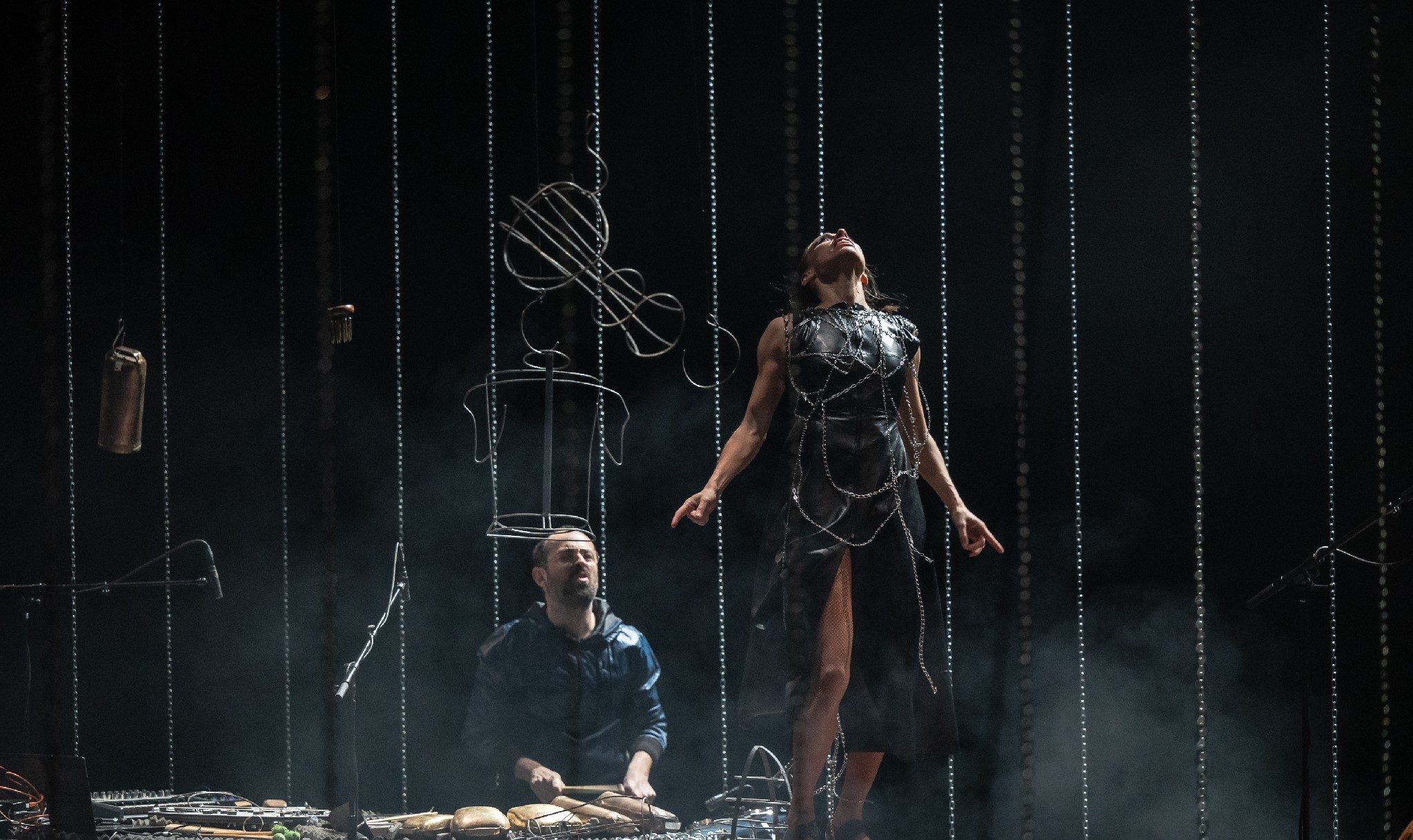 Flamenco dancer and rising star Vanesa Aibar was one of the surprises of the 2019 Flamenco Biennale. It was there that she met the percussionist Enric Monfort, with whom the festival has now commissioned her to create a new work. La Reina del Metal is a compelling performance that explores the relationship between movement and flamenco rhythms. The body becomes sound. Sound becomes the body. A rite of passage brimming with metal percussion, electronica and flamenco rhythms which fully immerses the viewer in a 4D spatial sound system experience akin to a ceremony.
'Vanesa Aibar challenges the laws of flamenco with panache. Her courage delivers an exciting performance, which casually switches between modern dance and flamenco' wrote de Theaterkrant in 2019 about her Dutch debut Sierpe. With percussionist and musical jack-of-all-trades Enric Monfort she pushes the boundaries of flamenco still further.
There will be an introduction before the show:
16.15 & 19.15 introduction by Susanne Zellinger: 'The queen of metal or the metal queen'
After the second show: Meet the Artist
A collaboration Aibar/Monfort, Flamenco Biennial Netherlands, Agencia Andaluza de Instituciones Culturales, IVC Castelló, AECID and The Spanish Embassy in London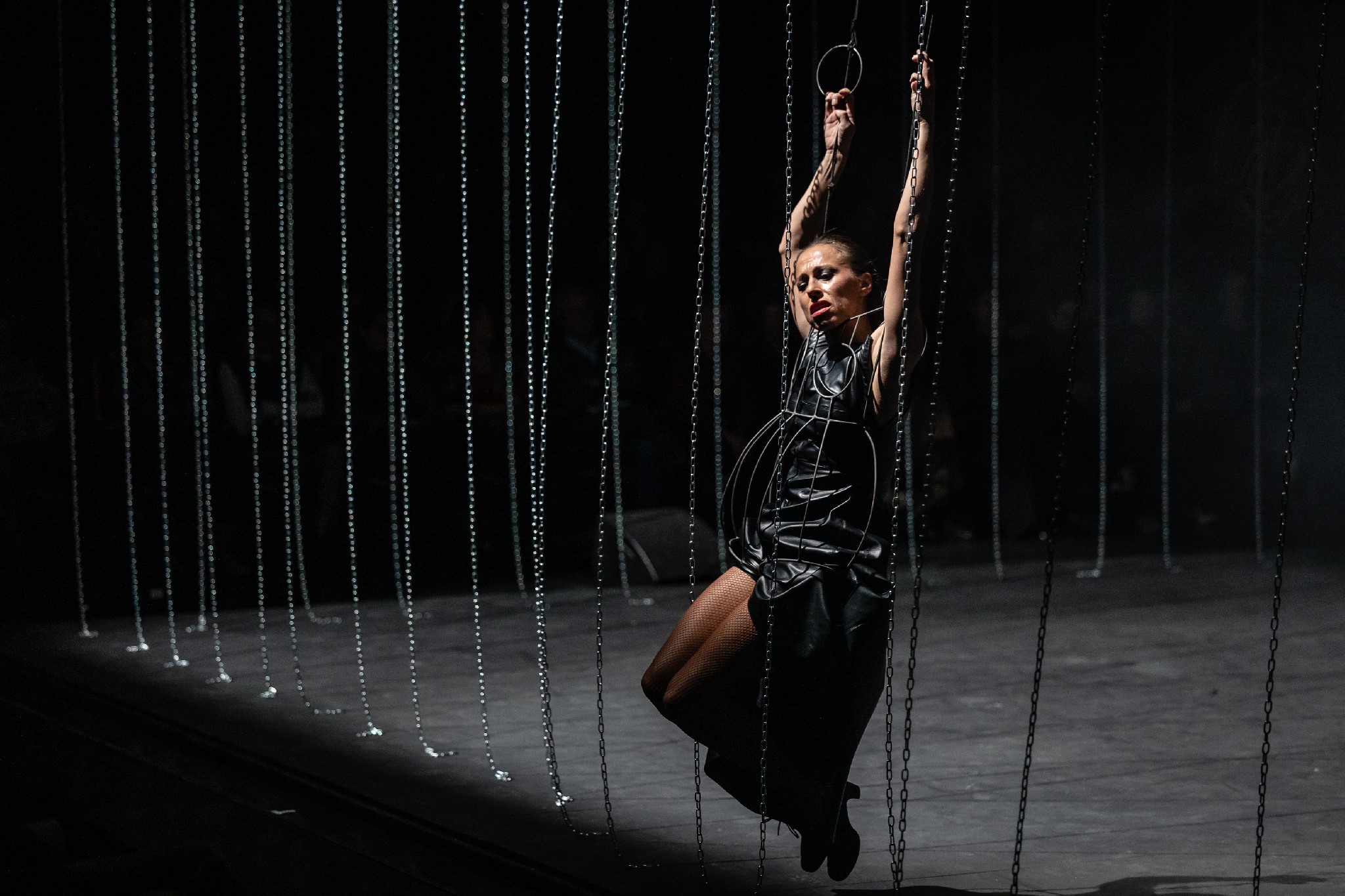 Raw, vigorous, dazzlingly skilful and dancing on the edge of exhaustion: a memorable opening of the Flamenco Biennale festival.