María Moreno
o../o../.o/o./o. (soleá)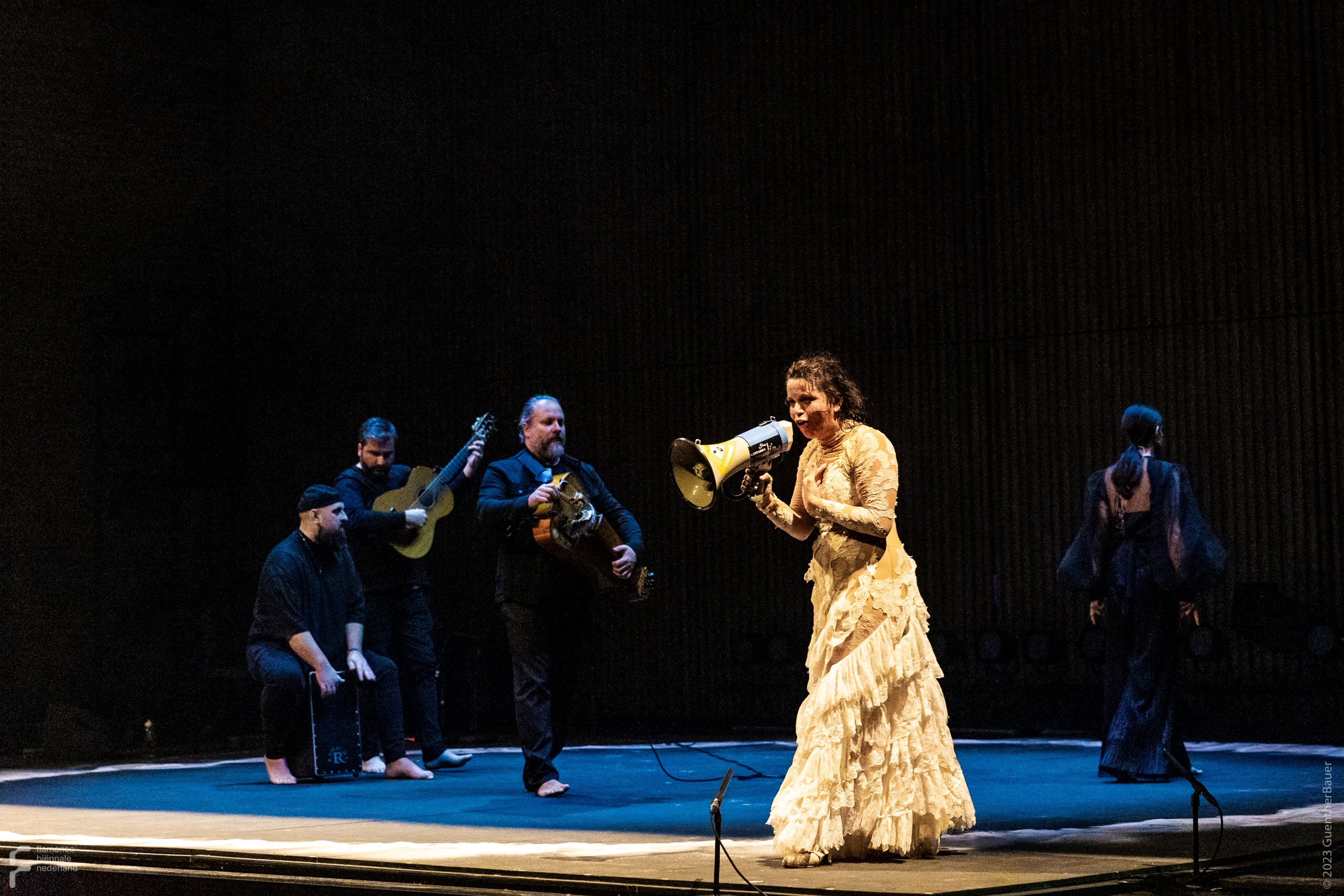 A journey to the heart of flamenco
Dancer María Moreno takes us on a journey through the soul of the soleá, one of the great flamenco styles, 'the mother of all singing', according to the Spanish poet Manuel Machado. And the acid test for every flamenco performer. María Moreno (Cádiz, 1987), rapidly rising star of a new generation of dance makers, attacks it with gusto.
o../o../.o/o./o. is the heartbeat of the soleá, a dynamic 12-beat rhythm whose every corner she explores with great creativity along with four musicians. She dives into its tranquil depths and, propelled by the ever-faster beat, lovingly deconstructs the style that fits her like a glove, carried by the voice of talented young singer Ángeles Toledano, the lyrical strings of Eduardo Trassierra, and the swinging hurdy-gurdy and soundscape of Raúl Cantizano.
Flamenco is a journey through deep emotions, which the French surrealist André Breton described as la beauté convulsive, a convulsive beauty, which occurs in the moment, like a flash, and then turns into silent emotion. On this journey, allow yourself to be moved by a top flamenco cast.
19.15 Introduction by Susanne Zellinger: 'La Soleá, the sky is the limit'
After the show: Meet the Artist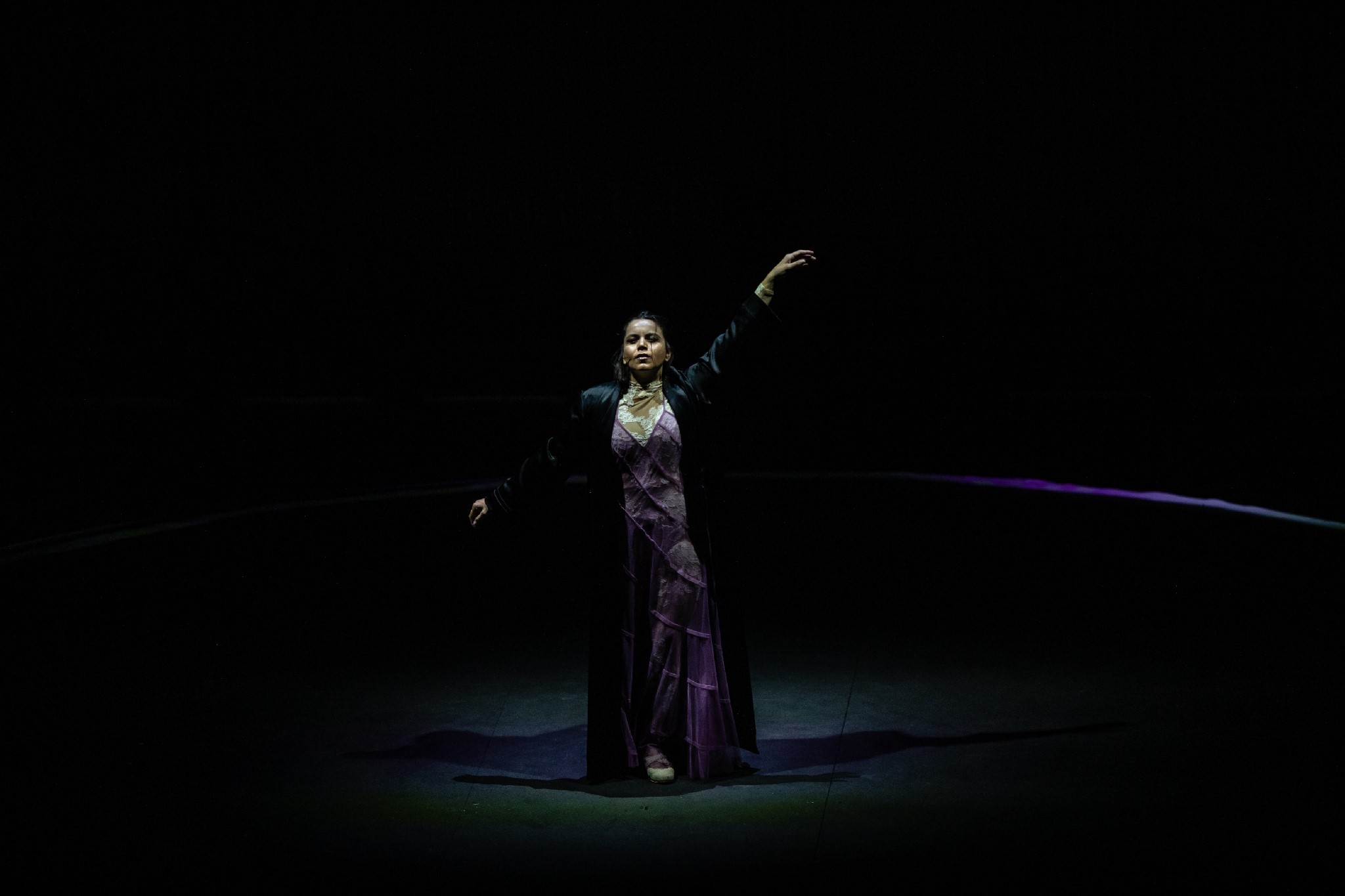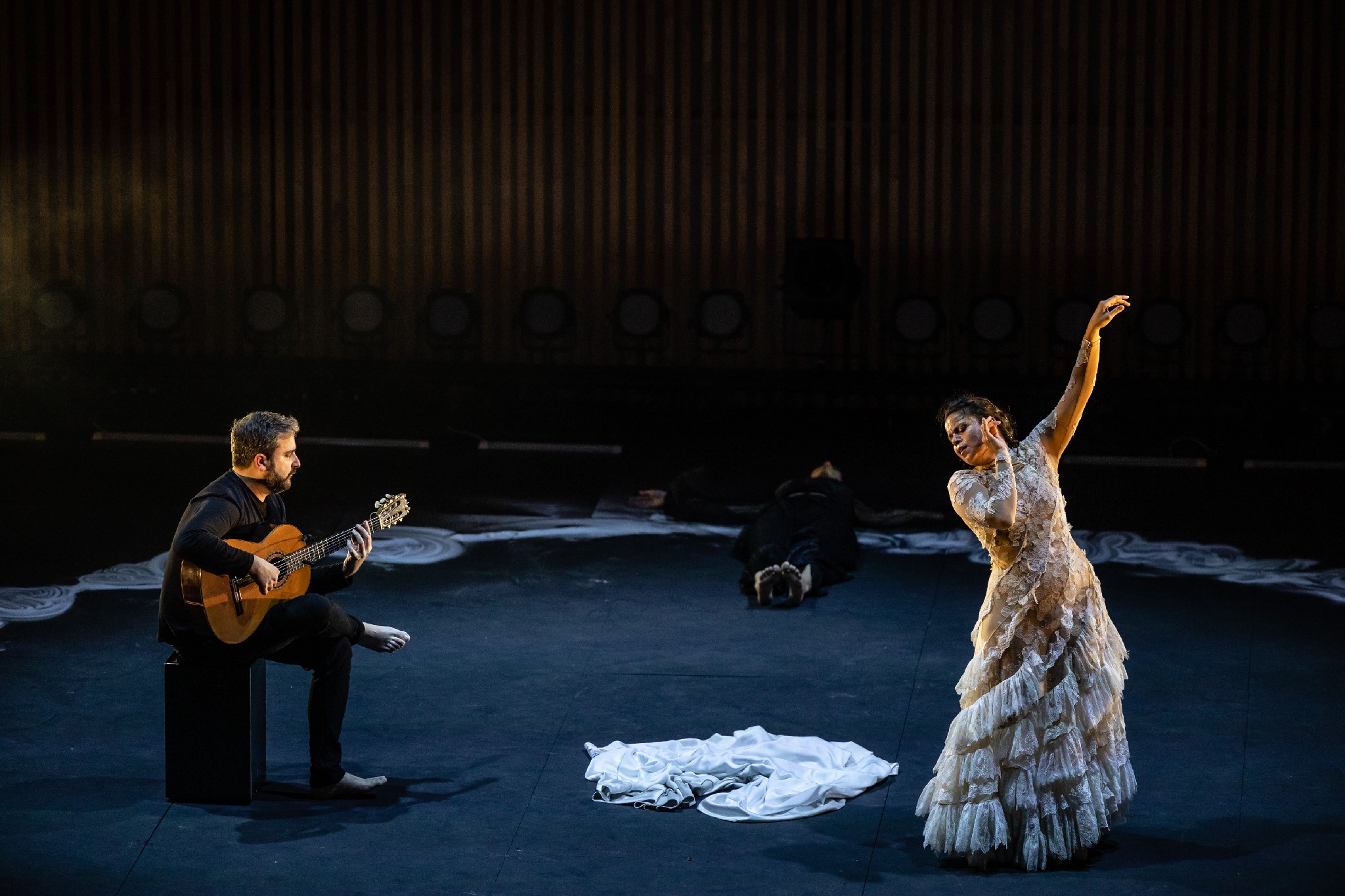 o../o../.o/o./o. (soleá) is of a stimulating and moving beauty. With this new work María Moreno takes a huge leap forward in her dance career.
María Moreno: A bomb in the solea
María Moreno's dancing is fresh, vital, filled with light