Israel Galván
Seises (cancelled)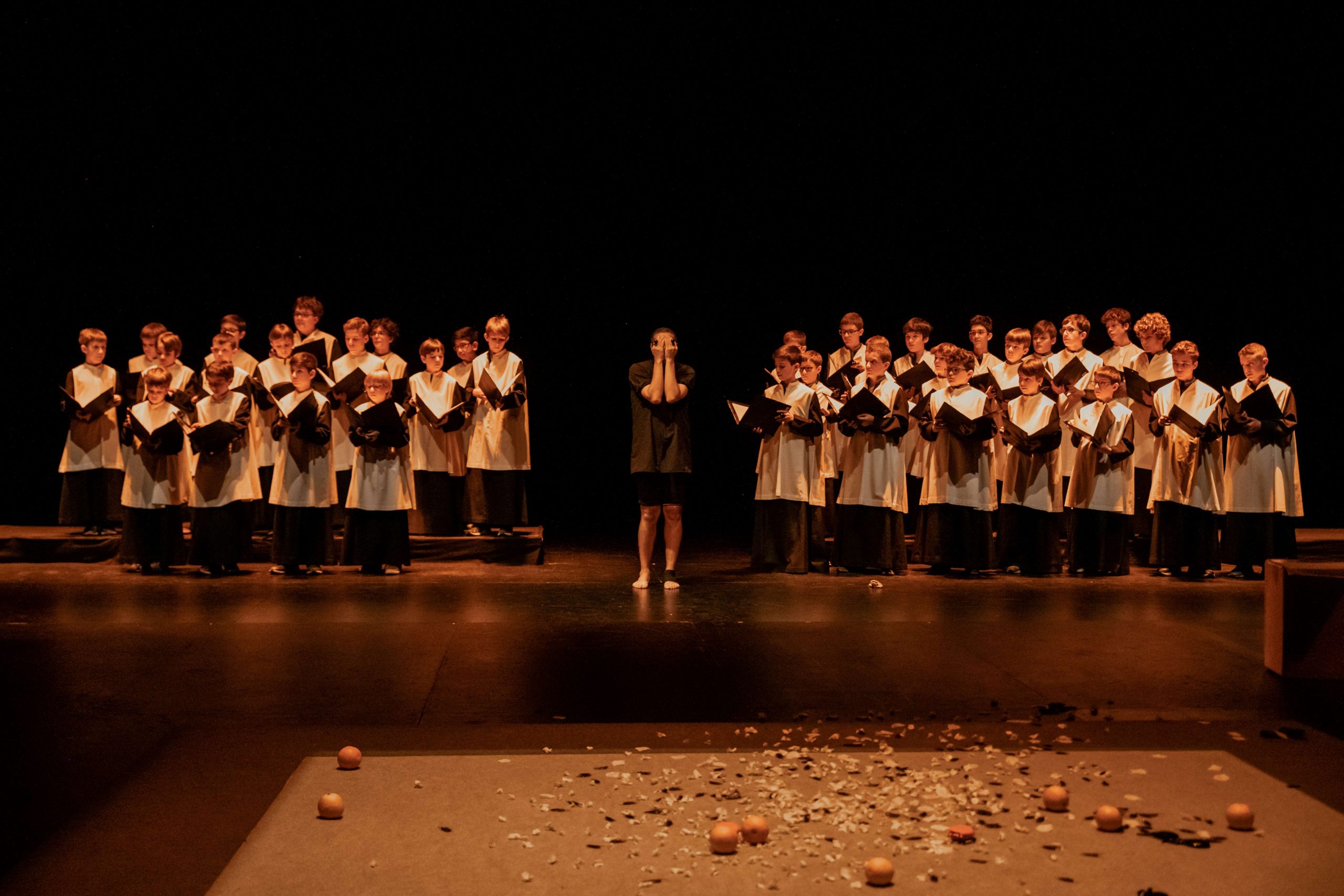 Due to an injury sustained by Israel Galván, the performances of Seises unfortunately cannot go ahead. The Dutch Flamenco Biennial wishes him a speedy recovery and looks forward to staging his work again in the future.
On the planned dates in December, we will be bringing two other major flamenco innovators to the Netherlands: Manuel Liñán with Viva and Andrés Marín with Jardín Impuro.
With his radical innovations, Israel Galván has been shaking flamenco to the core for more than two decades. Since he concluded the first Flamenco Biennale in 2006, the flamenco rebel has been a welcome guest at our festival with groundbreaking performances in which he rips the stereotypes about Flamenco to shreds. In his latest creation Seises, he proves afresh that he is one of the great creators of contemporary flamenco art.
The visual and acoustic landscape of Israel Galván's native city of Seville becomes pure movement in a dance solo in three parts. The latest Galván is based on 'el baile de los Seises', a traditional dance originally performed by six ('seis') and now by ten children in Seville cathedral. With superior mastery of his art, as well as humour, in Seises Israel Galván exorcises the flamenco traumas from his youth. He celebrates his 'flamenco down to the bone' with dancer Ramón Martínez, a Dutch children's choir and the Dutch pianists Daria van den Bercken and Gerard Bouwhuis, who perform popular sevillanas and classical sonatas by Alessandro and Domenico Scarlatti. In Seises, Galván tells us about his Seville and about himself. Warning: This is [not] flamenco.
In Seises, with his unerring rhythm and an arsenal of percussion props, Galván transports us through 'his' Seville, where the aroma of azahar (orange blossom) intoxicates and a mixture of bitter oranges and cockroaches lies crushed on the pavement in the streets. The Seville that almost buckles under the weight of the baroque. That of the dancing young bodies of 'los seises' before the altar of the imposing Giralda cathedral and of the music of Domenico Scarlatti, who lived there for a time. The Seville of the (ostensibly) hyper-realistic portraits by painter Diego Velázquez. The Seville of the inquisition. And of course the Seville of the siesta and the languid afternoon silence.
And then there is Galván, the child who could not dance sevillanas, who could not play pallillos (small castanets). The child who did not have long, raven-black gypsy hair, like the colleagues-to-be whose wet manes swung around with every turn. 'El flamenco es un problema de pelo,' he says provocatively in the reportage that the Flamenco Biennale made about his latest creations. 'And I rattle the pallillos on my teeth.' Seises is probably Galván's most autobiographical performance.
Read more