Juanfe Pérez Quartet
Prohibido el Toque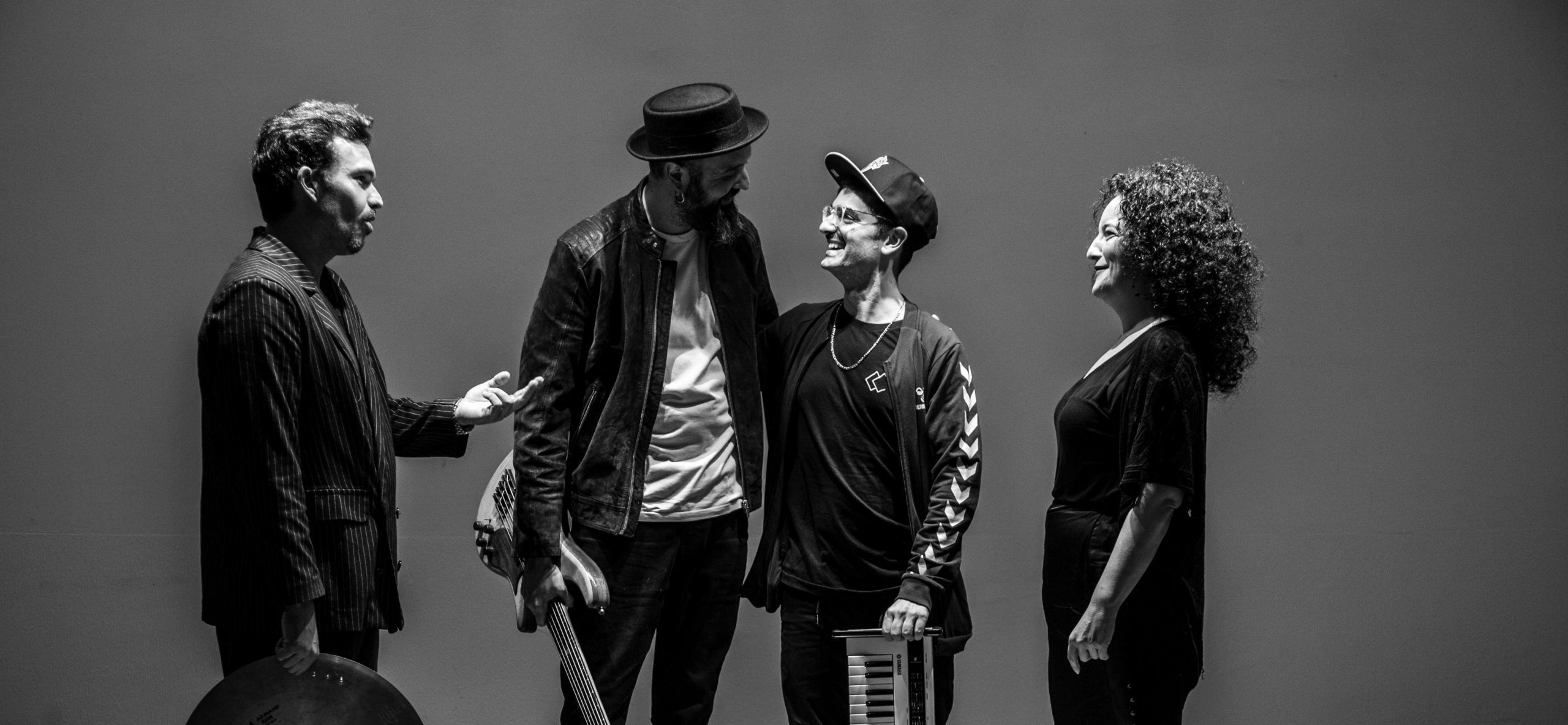 Jazz flamenco is undergoing exciting developments in Spain in 2023, and these are echoed in the energetic debut album from bassist/guitarist and composer Juanfe Pérez. The title 'Prohibido el Toque' – No Playing – alludes to the 'Prohibido el Cante' ('No Singing') signs that once hung in Andalucian bars. On Pérez' first solo-album – how could it be otherwise – the bass guitar plays the starring role and elevates the classical singing and guitar tradition to new heights. In his own compositions, Pérez makes sounds ranging from the psychedelic to the diaphanous, in a beautiful alliance with his musicians. Pérez knows his masters and lovingly gives them a place in an explosive soundscape. This is pure music, with no additions: firmly anchored in age-old flamenco rhythms but with a contemporary, vital signature.
Juanfe Pérez (b. Huelva, 1986) studied classical and flamenco guitar at the Conservatories of Huelva and Córdoba, and world music at the Codarts DMWC in Rotterdam. He honed his flamenco art as a bass guitarist with big stars such as Farruquito, Duquende, Montse Cortés, Rosario la Tremendita, Javier Ruibal and the Turkish guitarist Çenc Erdogan; and with the flamenco jazz bands of Alfonso Aroca, Sergio de Lope, Antonio Lizano and Raul Rodríguez. As a composer and guitarist, he is associated with the dance companies of Olga Pericet, Rafaela Carrasco and Sara Calero. 'Prohibido el Toque' (2023) is his debut album. It immediately earned him a nomination for a Latin Grammy Award (best flamenco album).
JAM!
After the final concert of the tour, at BIMHUIS Amsterdam, there will be a late-night jam in the café. Led by trumpeter Antonio Moreno Glazkov, young musical talent, conservatory students and professionals meet for a thrilling jam session. A spontaneous improv from Perez and his band is not excluded!